2019 was a great year for Clipperton as we were happy to arrange more than 25 major transactions for European high growth and innovative companies led by inspiring entrepreneurs.
As a result, we are glad to rank first in the 2019 French league tables for our capital raising activity in innovation and growth equity (source: CFNews, see tables below).
In addition, the global M&A Alliance we're part of and steered by Natixis (including Natixis Partners but also PJ Solomon in the US, Vermilion Partners in China, among others leading to 300+ investment bankers active on the globe: see more details on our alliance) ranks:
#1 investment banking advisor in France, having arranged the most transactions for 2019 with 118 deals
#2 for LBO (France, 2019)
#4 for ECM/IPO (France, 2019)
#8 for M&A (France, 2019)
We also have been recognized as the LEADING player in 2019 for both our Capital Raising and M&A activities in the TMT – Small & Mid Cap sector in France by Leaders League.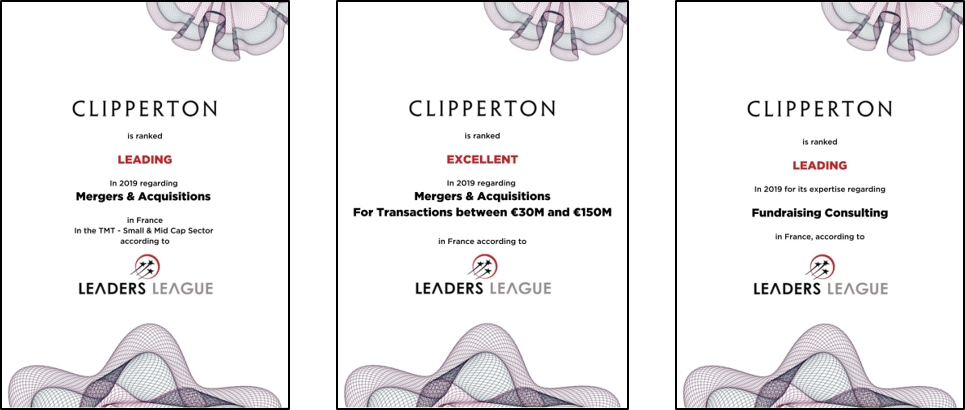 Check-out the full ranking here.