Clipperton is expanding its presence in Germany with Dr. Nikolas Westphal joining our Berlin office as Partner.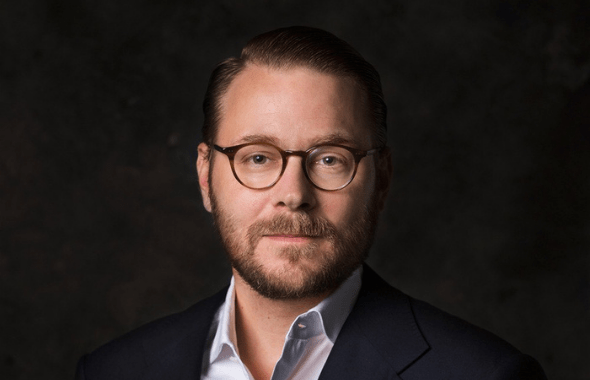 Paris, Berlin, Munich (November 09, 2020) – Clipperton, a leading investment bank dedicated to technology and growth companies, today announces the appointment of seasoned technology investment banker Dr. Nikolas Westphal as a Partner, based in Berlin, Germany.
The Clipperton team, which has successfully completed over 300 transactions within the broader technology industry since its inception in 2003 sees this latest senior addition to the team as an important step to grow its footprint in the German market over the coming years.
Dr. Nikolas Westphal benefits from more than 15 years of experience in technology investment banking and corporate finance advisory in London and Berlin, having previously served at Morgan Stanley, Arma Partners and GP Bullhound.  He has worked with a multitude of leading technology companies and investors as advisor and executed transactions with a total volume of more than $40 billion since 2005.  His previous clients include fast-growing technology companies across all verticals, such as Magix (creativity software), Mambu (banking infrastructure software), Cloudreach (cloud platform), Mindcurv (technology services) and 7NXT (digital media), as well as large strategics, such as Deutsche Telekom, Kabel Deutschland and Bertelsmann. Throughout his career to date, his experience has included marketing, structuring and executing a broad set of transactions including M&A sell/buy side advisory, debt and equity recapitalizations (including private placements and public offerings), and other strategic M&A and capital advisory services. Nikolas graduated from Leipzig Graduate School of Management (HHL) and holds a Doctorate of Economics (Magna Cum Laude).
Clipperton opened its first office in Germany in 2013 in Berlin to extend its European coverage. Since then, the German Clipperton team has grown and opened a second office in Munich in 2019. Landmark transactions in the DACH region include the sale of Gastrofix, German market leader for POS hospitality to Lightspeed POS Inc. (TSX: LSPD) for a total consideration of $125m, 2 years after advising its €15 million Series-B with the participation of Endeit Capital and the Radeberger Group, the sale of Sculpteo, pioneer of digital manufacturing with online 3D printing services, to BASF or the sale of NetRange, leading provider of cloud-based infotainment solutions for connected cars & smart TV's, sold to Japanese industrial group ACCESS CO. LTD. (TSE:4813).
Nicolas von Bülow, Managing Partner at Clipperton, commented: "At Clipperton, we put a strong emphasis on our people and their industry knowledge in the sectors we cover as it is one of the key drivers of the value we deliver to our clients. Therefore, we are thrilled to welcome Nikolas, a respected investment banker and trusted advisor in technology transactions, as Clipperton's newest Partner. His expertise and leadership will contribute to the growth and development of Clipperton."
Stéphane Valorge, Managing Partner at Clipperton, commented: "We are delighted to welcome Nikolas to our partnership. His appointment highlights our growth ambitions and we are convinced that his arrival will be a great asset to our current setup not only in German-speaking countries (DACH) where we are active since 2013 but in Europe."
Dr. Nikolas Westphal added "What sets Clipperton apart are its exceptional domain expertise, client focus and analytical rigour.  I am excited to serve our clients in my capacity as Partner at such a unique firm and look forward to Clipperton continuing its growth trajectory in Europe and beyond."
Click here to access the German press release.