Clipperton acted as sole financial advisor to Click&Boat on the transaction.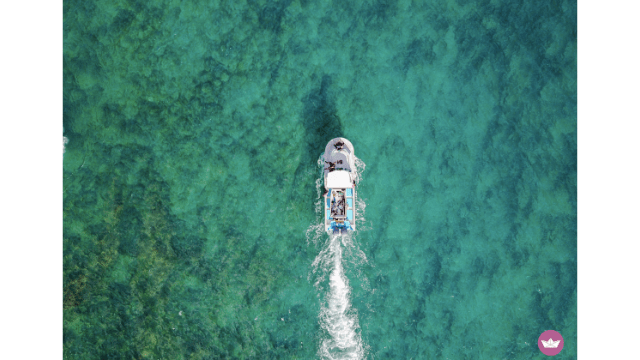 Click&Boat's unique, technology-enabled platform matches boating enthusiasts with over 40,000 boats in more than 600 destinations globally, enabling them to rent a boat easily and efficiently.
The investment in Click&Boat builds on the Permira funds' existing investment in Boats Group, the largest global online marketplace in the recreational marine industry.
The investment will enable Click&Boat and Boats Group to form a close strategic partnership, and provide Click&Boat with the resources to supercharge its growth and cement its position as a market leader globally.
Clipperton is a leader in advising transactions in the consumer internet tech space, with this transaction added to other notable ones such as Aramis Auto (strategic alliance with PSA), Musement (partnership with TUI Group), Cheerz (sold to Cewe) or Vestiaire Collective ($40m capital raised)).
Over 60% of Clipperton's transactions are cross-border, with precedent transactions such as Inova's $70m growth investment from Carlyle [NASDAQ: CG] and NextStage,  Lengow's growth investment from Marlin Equity Partners and Didomi's $40m Series B round led by Boston-based Elephant VC. 
Our client
Founded in 2014 by Jérémy Bismuth and Edouard Gorioux and headquartered in France, Click&Boat is today the largest digital boat rental platform in Europe with additional offices in Spain and Germany.
The company, dubbed the 'Airbnb of the Seas' by CNN, has rapidly expanded beyond France, establishing its presence in major boating destinations globally, including Spain, Italy, Greece and Croatia, as well as the US.
Over the last seven years, Click&Boat has experienced significant growth to establish a clear, well-renowned brand and leadership position in the pan-European market, boasting one of the largest supply of boats in Europe as well as the highest demand for its services through unrivalled volumes of traffic across its online platform.
Deal highlights & rationale
Thanks to this investment, Click&Boat will gain access to Boats Group's market-leading consumer audience, as well as the large and fast-growing boat rental market in North America.
Permira and Boats Group will support Click&Boat with all necessary means to become the undisputed global leader of the digital boat renting industry.
Through this partnership, Click&Boat can tap into Boats Group's extensive pool of 20 million boating consumers every month while continuing to innovate and improve the boat rental process.
 Clipperton's role
Clipperton acted as sole financial advisor to Click&Boat.
The transaction underlines further Clipperton's unmatched expertise in the consumer internet space as well as its repeated ability to advise on cross-border strategic transactions.
Edouard Gorioux, Co-Founder of Click&Boat, commented on the role of Clipperton: "This investment is a crucial step for Click&Boat. We are excited to work with Boats Group to accelerate our growth as well as to establish ourselves as the leading digital boat rental platform worldwide. Clipperton's ability to understand our industry and our global ambitions has been key to find the best possible investor and strategic partner for us."
Deal team and enquiries:
Click here for a list of our recent transactions.
About Clipperton
Clipperton is a leading investment bank dedicated to technology and growth companies: we provide strategic and financial advisory to entrepreneurs, corporates, and top-tier investors in Europe willing to execute transactions such as strategic M&A, private equity transactions and private placements. With offices in London, Berlin, Munich and Paris and an international reach, Clipperton is a European leader in Technology financial advisory. Over the past 17 years, the team has successfully completed more than 300 high profile transactions globally.