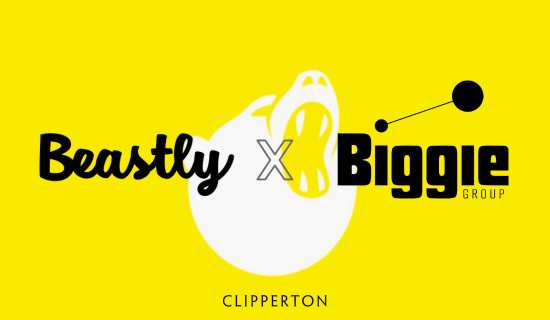 Clipperton acted as sole financial advisor to Beastly on its sale to Biggie Group.
Beastly joins Biggie Group brands Gamned!, Repeat, and Kazam! Production, adding to the organization a solid expertise in influencer marketing.
Owned by European investment group HLD, Biggie Group aims to become a European media consulting leader with a 360° digital capability spectrum.
 Our Client
Strategic and performance-driven influencer marketing agency Beastly was founded in 2017 by Evan Nataf and Quentin Mittelette.
The company partners in the long-term with brands to define their influencer marketing strategy, and to deliver impactful campaigns with a strong focus on performance.
Beastly has rapidly become the preferred partner for tailor-made strategies and ROI-driven campaigns, delivering high-end activations to top-tier clients such as Google, Leboncoin, Back Market, Spotify among many others.
The agency has built a large premier network of influencers that features the most famous and performing profiles online of the likes of Squeezie and Lena Situations, in sectors as varied as fashion, tech or food.
Beastly x Biggie Group: Deal Rationale
Biggie Group is a consulting, transformation and digital activation group for brands, integrating cutting-edge data, media and marketing expertise thanks to an acquisition strategy carried out in Europe. The company is backed by the European investment group HLD.
The Group has over 500 client companies and has built a network of experts with the acquisition of digital media buying company Gamned!, media consulting agency Repeat, and content creation expert Kazam! Production.
The arrival of Beastly within Biggie Group is in line with the Group's strategy, whose objective is to bring together cutting-edge expertise within a 360° agency, from the definition of a marketing strategy and the creation of content to the various levers necessary for its implementation in France and abroad.
Evan Nataf and Quentin Mittelette, co-founders of Beastly, stated: "We are delighted to join the Biggie Group adventure and to bring our know-how in influencer marketing. Together, we offer advertisers global support from the definition of a marketing strategy to the conception and amplification of creative influencer campaigns."
 Clipperton's selected track record with tech-enabled business services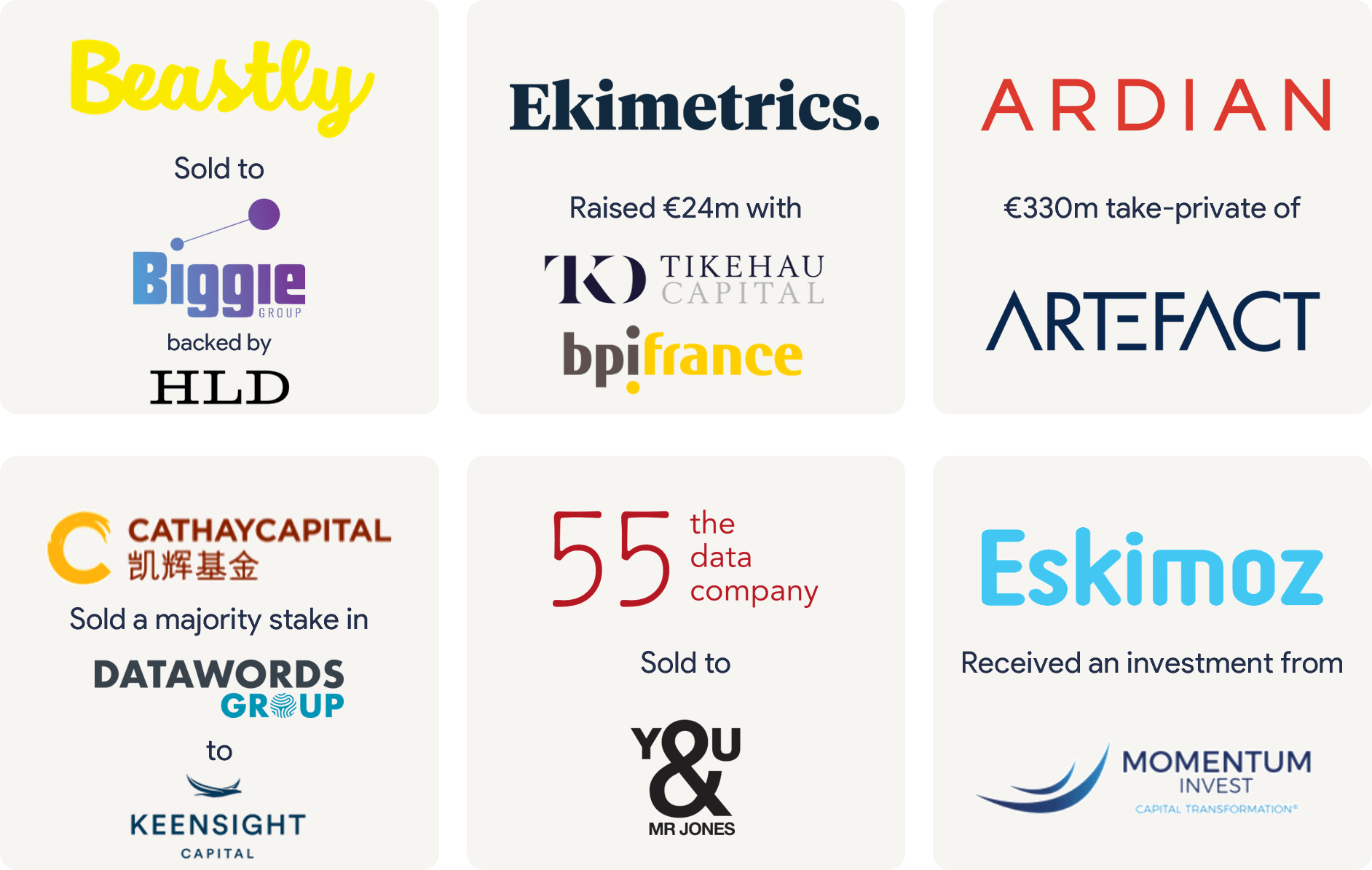 Deal Team
About Clipperton  
Clipperton is a leading investment bank dedicated to technology and growth companies. We provide strategic and financial advisory to entrepreneurs, corporates, and top-tier investors in Europe willing to execute transactions such as strategic M&A, private equity transactions, and private placements. Founded in 2003 and with offices in Paris, Berlin, Munich, London, New York, and Beijing, Clipperton has completed over 400 M&A and private placement transactions with fast-growing technology start-ups, blue-chip corporates, and renowned financial investors.