Clipperton is proud to announce it acted as financial advisor to Sendinblue, its management and shareholders, in structuring a $160 million (€140 million) Private Placement aiming to establish the company as a leading all-in-one sales and marketing platform focused on small and medium businesses worldwide.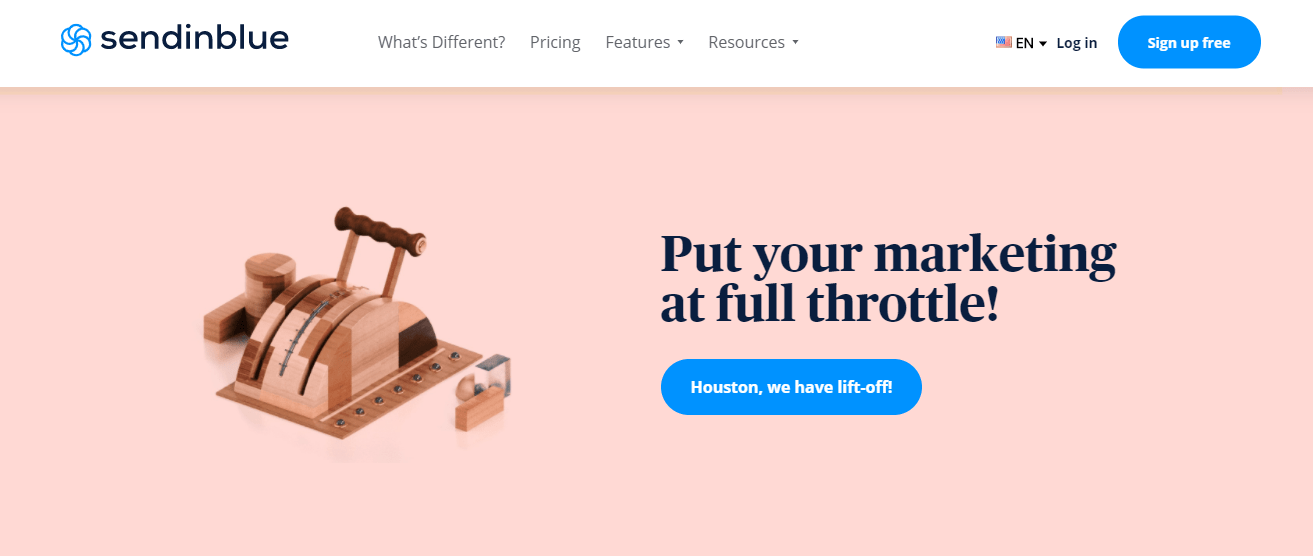 With this fundraising, Sendinblue strengthens its base of investors who are prominent growth equity funds experienced in scaling category leaders.
Sendinblue will use this new funding to drive product expansion, consolidate its leadership in Europe on the SMB segment and accelerate its growth worldwide, particularly in the USA.
This landmark transaction highlights Clipperton's:
This deal ranks in the Top 3 fundraising SaaS transactions and in the Top 5 largest venture capital transactions of all time in France. It is also the highest fundraising round for any all-in-one marketing platform in the U.S. and Europe.
Our client:
In 2012, Armand Thiberge founded Sendinblue, an email marketing platform, mostly addressing small & medium business needs.
Over the years, Sendinblue enlarged its product offer by adding a collection of state-of-the-art marketing & sales features, shifting from an emailing platform to an all-in-one marketing platform including CRM, Facebook ads, retargeting, SMS marketing, marketing automation, live chat and collaborative mailboxes services.
The mission of Sendinblue is to empower all businesses to build and grow relationships with their customers across all digital channels, at an attractive price tag.
Since its foundation, Sendinblue has demonstrated a strong growth reaching $50M ARR in 2020 and a broad international footprint. Sendinblue has experienced 100% year-over-year growth in the U.S. since 2018, the fastest-growing market for the company.
The Company now serves 180K+ businesses in 160 countries in 6 different languages and is a composed of an international team of 400+ people with offices in France, Germany, the United States, Canada and India.
Deal highlights & rationale:
SIB will accelerate its growth worldwide, particularly in the USA while reinforcing its leadership position in Europe. This market consolidation strategy will be based on organic growth as well as bolt-on acquisitions.
Olivier Nemsguern, Partner in charge of Bridgepoint Development Capital in France said: « We were impressed by the organic growth of Sendinblue over the last years, driven by a constant investment in innovation. We intend to bring our expertise and network to help Sendinblue pursue its international development both through organic growth and bolt-on acquisitions. »
Clipperton's role:
Clipperton positions itself as a long-term advisor for Sendinblue and raised a total amount of $200 million for the company since 2017, when it advised its $35 million Series A led by Partech Ventures.
This new high-profile transaction highlights extensive expertise regarding SaaS & Software with as many as 10 SaaS deals in the past 12 months and another $100M+ transaction in the European SaaS space in 2020 after the sale of Gastrofix to Lightspeed Inc (TSX: LSPD) for $125M.
Armand Thiberge, founder of Sendinblue, commented on the role of Clipperton: "We have been advised by Clipperton since 2017 regarding strategic transactions. Thanks to this trusted collaboration, their understanding of our activity, our key challenges as well as the industry is very deep. This knowledge has been instrumental in structuring this new financing round. Clipperton has been able to select the best possible partners for this new growth phase and crafted a very balanced transaction for all stakeholders."
Deal team
Natixis Partners: Nicolas Segretain, Managing Partner