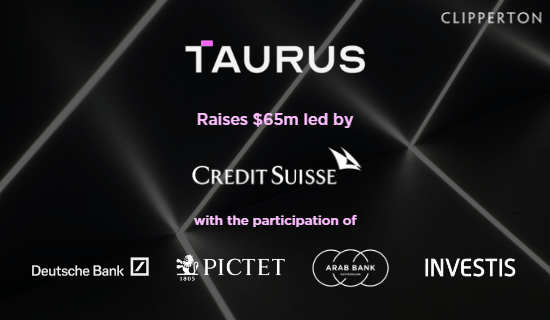 Clipperton acted as sole financial advisor to Taurus, the leading digital asset infrastructure provider for financial institutions in Europe, on its $65m Series B capital raise led by Credit Suisse, with the participation of three other major financial institutions, Deutsche Bank, Pictet Group and Arab Bank Switzerland, as well as Investis.
Taurus will use this new funding to invest in its platform to service the world's largest banks on any type of digital assets (cryptocurrencies, tokenized securities, and digital currencies) and to accelerate its technology sales expansion with new offices in Europe, UAE, and soon after in the Americas and South-East Asia.
Our Client
Taurus is a Swiss company that provides enterprise-grade digital asset infrastructure to issue, custody and trade any digital assets: cryptocurrencies, tokenized assets, and digital currencies. With more than 60% market share in Switzerland, it is also the European leader in the banking segment, entrusted with the full spectrum of financial institutions.
Taurus also supports issuers – banks and asset managers, as well as SMEs and start-ups – on the digitization of private assets, with its end-to-end infrastructure that goes way beyond basic custody of crypto-assets. They are able to create any type of tokenized products – equity, debt, structured products, real assets, NFTs, digital currencies – and service them with automated workflows and zero line of code.
Taurus' clients also benefit from its regulated infrastructure. Taurus obtained a FINMA (Swiss financial market supervisory authority) license as a securities firm and operator of an organized trading facility. Taurus launched T-DX, a regulated marketplace for tokenized assets enabling issuers to provide secondary market solutions to their end clients.
Since its inception in 2018, Taurus has continuously invested in its proprietary technology to build the most complete and robust platform in the industry, allowing clients to manage any digital assets. The company is now established as the #1 digital asset infrastructure provider for Tier 1 banks in Europe.
Deal Rationale
Taurus' Series B round is led by Credit Suisse and includes participation from new institutional investors such as Deutsche Bank, Pictet Group, as well as from Series A investors, Arab Bank Switzerland and Investis. Taurus' co-founders, Lamine Brahimi, Sébastien Dessimoz, Oren-Olivier Puder and Dr. Jean-Philippe Aumasson, remain the largest shareholders of Taurus and at the helm of the company. The transaction was approved by the Swiss regulator FINMA.
The funds will be used to support Taurus' growth strategy across three main priorities:

Hire top engineering talent to develop further the platform;
Get closer to clients and expand the sales and customer success organization of its infrastructure solutions with new offices in Europe, UAE and soon after in the Americas and South-East Asia;
Maintain the most stringent security, risk and compliance requirements across product lines, processes and organizations.

This deal illustrates main major trends of the digital assets market:

The growing need for regulation of digital assets markets and players. This trend has been highlighted by the recent turmoil (bankruptcies, frauds, etc.) urging the market of digital assets to get to a next phase of development and to professionalize further. Regulated players such as Taurus now have a significant competitive edge;
The recent move of financial institutions towards digital assets – way beyond cryptocurrencies. Along with regulation, financial institutions have been progressively integrating digital assets into their business lines and client offerings, and have been recently exploring new opportunities that this technology offers for capital and debt markets with asset tokenisation. Wealth management and asset management businesses tend to develop their services to provide custody and trading solutions for digital assets to meet client requirements and diversify their investment strategies. Taurus is constantly developing further, with its clients and partners, one of the most complete and advanced platforms in the industry, covering any type of digital assets.
Clipperton's track record in the FinTech space
This transaction demonstrates Clipperton's expertise in FinTech deals, with the closing of three deals in the past seven months (Taurus, Swile/Groupe BPCE, and Bizao).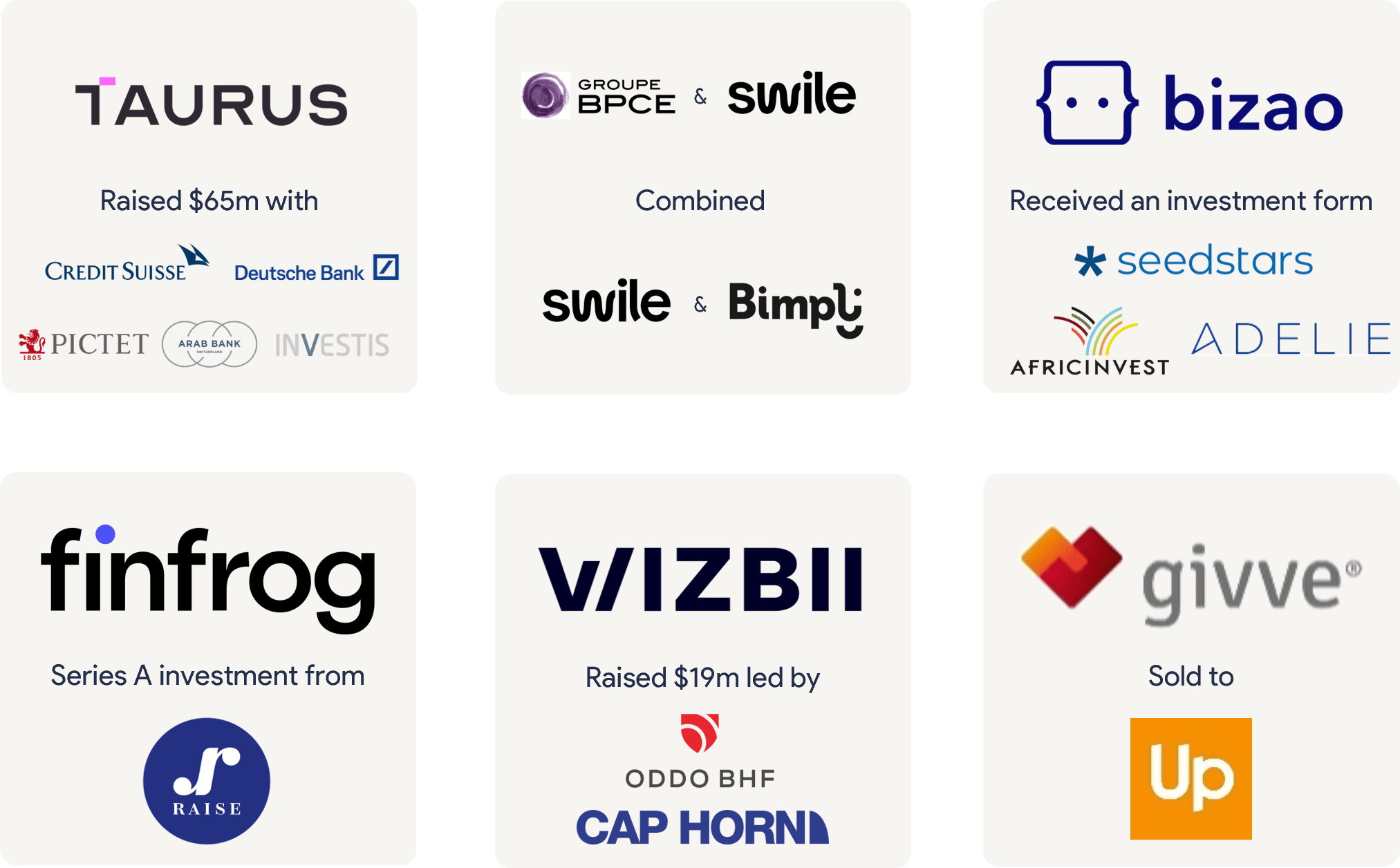 Deal Team
About Clipperton
Clipperton is a leading investment bank dedicated to technology and growth companies. We provide strategic and financial advisory to entrepreneurs, corporates, and top-tier investors in Europe willing to execute transactions such as strategic M&A, private equity transactions, and private placements. Founded in 2003 and with offices in Paris, Berlin, Munich, London, New York, and Beijing, Clipperton has completed over 350 M&A and private placement transactions with fast-growing technology start-ups, blue-chip corporates, and renowned financial investors.