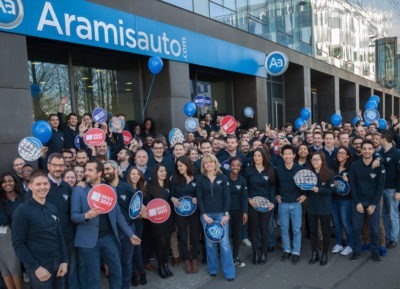 Aramisauto pioneered the sale of vehicles online and was the very first platform in Europe to provide customers with an extensive offering of used cars refurbished in-house, a "100% satisfied or your money back" guarantee and numerous other services (home pick-up & delivery, financing, etc.). We have been working with Aramisauto and its founders, Nicolas Chartier and Guillaume Paoli, since 2009, when Serena Capital and 360° Capital Partners acquired a stake in the then bootstrapped company (since inception i.e. 2001). We kept on assisting the company on its positioning, strategy & development until the strategic partnership with Peugeot Citroën in 2016, followed by 2 subsequent key acquisitions in Spain (Citicar, 2017) and Belgium (Cardoen, 2018). AramisAuto is now the leading online platform to buy and sell cars in Europe with over €700m revenue.
In March 2018, Aramisauto continued its international expansion with the acquisition of Cardoen, the leading independent car retailer in Belgium. Operating 13 points of sales across the country, Cardoen is a renowned brand in Belgium, founded in 1949 by Albert Cardoen and later developed by his con Karel Cardoen, to reach a €160m turnover. This allow Aramisauto to get access to the total Belgian market of 700,000 used cars and 500,000 new cars sold annually.
In April 2017, Aramisauto announced the development of Spain including through the acquisition of stake in Clicars, a Spanish start-up focused on online trading in used cars, tapping into the total Spanish market of 1.8 million used-car transactions per year, and a fleet of 22 million units cars. Buy-Side (Spain)
In October 2016, Aramisauto, the leading online retailer of used cars in Europe (€360m revenue), entered into a strategic capital alliance with PSA Group (UG.PA – Peugeot Citroën) aiming at accelerating its growth and expanding internationally.
In September 2009, AramisAuto raised a €10m A-round with Serena Capital & 360° Capital Partners after 8 years of bootstrapping, reaching €150m of GMV. Series-A €10m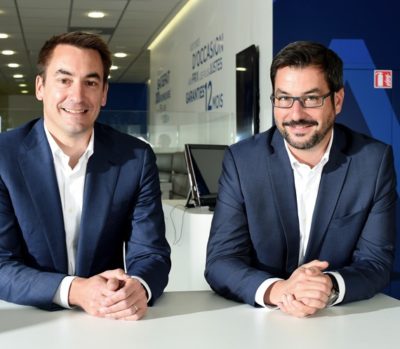 Innovators:Nicolas Chartier & Guillaume Paoli
Nicolas & Guillaume co-founded Aramis Auto in 2001, the leading online platform to buy and sell cars in France, and bootstrapped the business until a first round of financing in 2009. Both entrepreneurs had a first experience in consumer goods (wine & CPG) before they met in 2000 at Sebo, a B2B marketplace between Asian merchandisers & manufacturers with European corporates, where Nicolas was Managing Director and Guillaume Marketing Director.