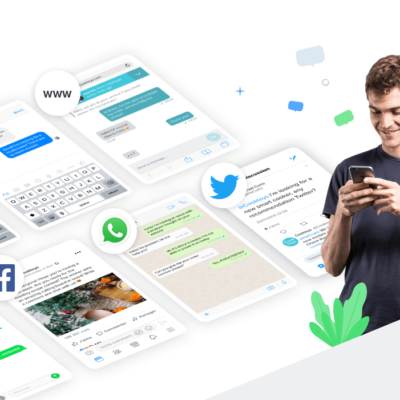 iAdvize is the leading conversational platform for Enterprises to engage, connect and assist their customers in order to optimize overall satisfaction, thus loyalty and repeat. It all started with Julien and Jon back in 2010 when they had a hunch that online customer service was way too impersonal and needed a je ne sais quoi. But they knew exactly what was missing. The human touch. They joined forces to build a chat tool that would enable brands to help their customers with their online purchases. In 2012, iAdvize signed its first key account: the FNAC, a leading retail brand in France. This was a turning point and that same year the company raised 1 million euros in seed. In 2013, iAdvize experienced strong momentum and sailed out to explore foreign markets, namely the UK, Spain and Germany. In 2015, Clipperton advised the company on its 14 million euros series-B with Iris Capital and Bpifrance in order to pursue its growth efforts, and to launch its new platform, ibbü. Since then, the company has the #1 conversational marketing platform in Europe, and has raised a subsequent round of $37 million in 2017 to launch their activity in the USA. Today, more than 600 leading brands trust iAdvize to handle millions of customer interactions in a secure and scalable way.
iAdvize raises additional $37 million led by Idinvest, Quadrille Capital to open its North American offices and launch activity in the USA. The round will also be used to continue pushing its efforts on recently launched ibbü, the human powered customer service tool to engage, connect and assist on-site customers with pool of experts.
Leading customer engagement platform iAdvize receives €14 million in venture financing to fuel global expansion, led by Iris Capital and Bpifrance. iAdvize is positioned as one of the key players in the customer engagement ecosystem in Europe, and will use the funds to accelerate international expansion and further strengthen product innovation.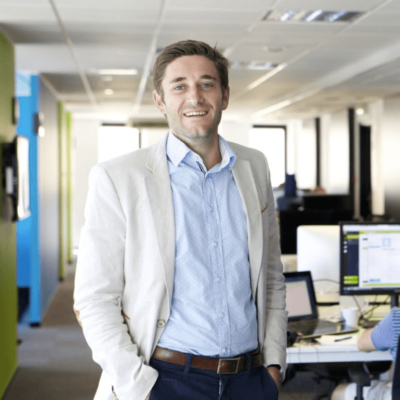 Innovators:Julien Hervouet
Julien is emblematic of the new generation of successful French entrepreneurs. A determined innovator, he joined Jeremie Berrebi at Zlio in 2006, a start-up that enabled users to create over 300,000 virtual stores and sell products in a few clicks. Julien then founded iAdvize in 2010, a state-of-the-art SaaS conversational platform enabling businesses to detect and engage visitors. iAdvize raised €14m in 2015 with Iris Capital and Bpifrance.