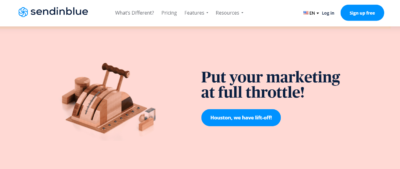 Sendinblue is a leading all-in-one marketing platform provider addressing mainly SMB needs worldwide. The company has been experiencing a steady international growth since its foundation in 2012 (100% year-over-year growth in the U.S. since 2018) and reached $50M Annual Recurring Revenues in 2020. Clipperton has been advising Sendinblue and its founder, Armand Thiberge, since 2017, when Partech Growth invested $35 million into the company to accelerate product development and international expansion. Back in 2017, 2/3rd of the company revenues were generated outside of France. In 2020, Clipperton successfully assisted Sendinblue as well as its shareholders on its $160 million (€140 million) fundraising with high profile investors. In 2021, marking its 3rd collaboration since 2017, Clipperton was proud to announce it acted as financial advisor to Sendinblue on its acquisition of the chatbot tool Chatra. Today Sendinblue serves more than 180K+ businesses in 160 countries in 6 different languages. It is a composed of an international team of 400+ people with offices in France, Germany, the United States, Canada and India.
Sendinblue announces the acquisition of three ecommerce marketing companies: Chatra, Metrilo and PushOwl. The acquisition of Chatra will allow Sendinblue to deploy automated chat notifications based on visitor behavior and respond to questions one-on-one via their website or social channels.
Sendinblue raises a $160 million (€140 million) growth equity funding round led by Bridgepoint, together with Bpifrance and Blackrock. Sendinblue will capitalize on this investment to accelerate growth worldwide, in particular on the North American market, and reinforce its positioning of leading SaaS marketing solution provider for SMBs. This market consolidation strategy will be based on organic growth as well as bolt-on acquisitions.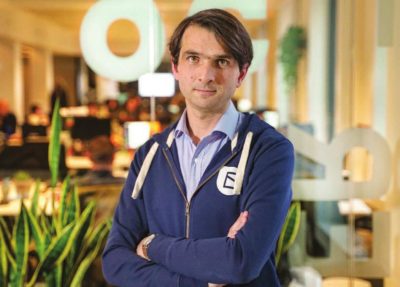 Innovators:Armand Thiberge
Armand graduated from École Polytechnique, ENSAE and Sciences Po. He started his career in web project management in India in 2007. He is a serial entrepreneur as he founded Silverline IT Solutions and then Dual technologies Services, companies focused on the development of web apps in 2007. Armand then founded Sendinblue in 2012 with the conviction that the ongoing digitalization of SMBs is a market full of opportunities.