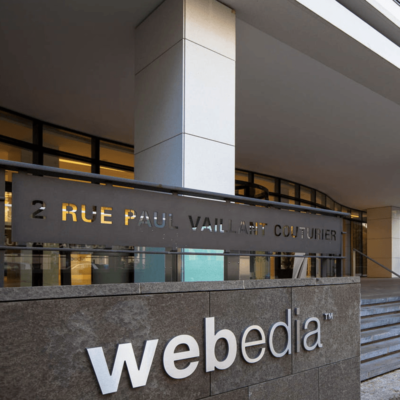 Active since 2007, webedia is a global media and technology company active in 15 countries (France, USA, Brazil, Germany, UK, Spain, Turkey, Lebanon, UAE, Mexico and LATAM) and through a global network of unique talents, media brands, events and services within the entertainment and recreation industries: movies, gaming and eSports, lifestyle, food, travel, media and pop culture. We started working with Guillaume Multrié and Cédric Siré back in early 2013, when Webedia was already a leading digital media group built around vertical destination websites (PurePeople, PureFashion etc) leveraging technology to optimize content creation and monetization. It resulted in the trade sale to the holding company of Marc Ladreit de Lacharrière (founder of Fitch Ratings) for €70m+. The latter wanted to build a leading Internet holding company à la IAC/Barry Diller and found two managers able to work on the next phase of development, both organically and through acquisitions, four of which were handled by Clipperton. Webedia now boasts 4 billion views a month with more than 50 media brands under their wing (AlloCiné, AdoroCinema, SensaCine, FilmStarts, MoviePilot, JeuxVideo.com, GameStar, 3DJuegos, MinhaVida, Tudo Gostoso, 750g, PurePeople, EasyVoyages…) and some of the most influential trendsetters on social media (Talent Web network including Vanoss, TheSyndicate, Cyprien, Squeezie, Norman, Natoo, Sananas, El Rubius, Kéfera,…).
In April 2015, Webedia acquired three subsidiaries of IDG Communications Media AG, including the country's leading gaming focused entertainment network: IDG entertainment media GmbH. The acquisition significantly expanded Webedia's business in Germany and reinforced its presence in the Gaming vertical.
In July 2014, Webedia acquired Germany's leading digital media platform covering the film industry. Moviepilot, with 5 million monthly unique visitors at the time of acquisition, has become a landmark platform for film & TV discovery.
In June 2014, Webedia announced the acquisition of leading French gaming website: jeuxvideo.com. The website, with 50 million monthly unique visitors at the time of transaction, enabled Webedia to increase its reach amongst the youth/teen audience.
In March 2014, Webedia acquired Dubai-based diwanee, a digital media group boasting one of the largest audiences in the Middle-East.
In September 2013, Webedia, one of the leading digital media groups in France, was acquired by Fimalac Group for a €70m+ consideration. Webedia leading websites such as Purepeople, Puremedias, Purecharts etc. gathered over 10 million monthly unique visitors at the time of transaction.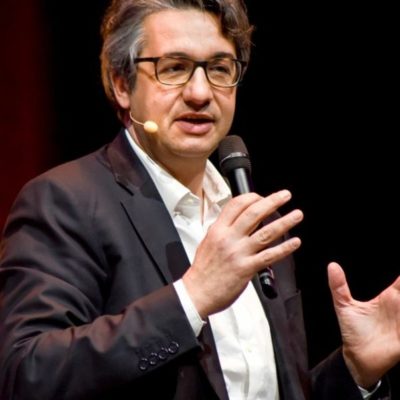 Innovators:Cédric Siré
Cédric Siré is co-founder and CEO of Webedia, which has become in a few years a leading digital media player with more 20 million Monthly UVs and 1000 employees worldwide. Among other things, Cédric led the sale of Webedia to Fimalac group, and managed numerous acquisitions for the group, including movie portal Allociné for €67m in 2013, Jeuxvideo.com for €90m and various international acquisitions in Germany and the middle east.