the story of Welcome to the Jungle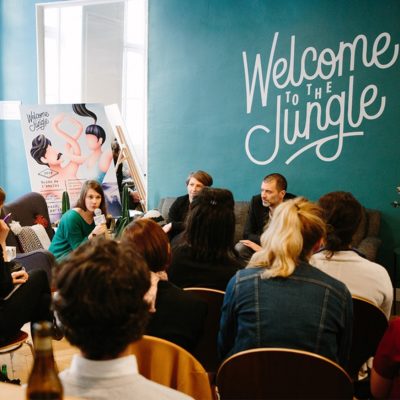 Welcome to the Jungle is a unique employer branding and hiring digital platform, combining exclusive content and technology to connect candidates and recruiters. On one side, they reinvent candidates' job application experience, and on the other side, they allow companies to showcase their corporate culture and manage recruitments with an in-house ATS (Applicant Tracking System) through a simple subscription-based model. Founded in 2015 by Jérémy Clédat and Bertrand Uzeel, they quickly reached a leading position in France on employer branding, thanks to their modern UI and proprietary tech and content. They address a broad range of companies, from tech start-ups building awareness for their next key hires, to large corporates that need to communicate to the new work generation. Clipperton has been working with Welcome to the Jungle since end 2017, leading to a €7m series A round in 2018 with XAnge Private Equity, Bpifrance and Kima Ventures. The following year, as the company was over-performing the Business Plan and had successfully kick-started international development, WTTJ decided to appoint Clipperton to raise a new financing round in order to accelerate its European deployment and develop new products. This resulted in a €20m round led by Gaia Capital Partners, first investment for this newly formed growth fund focused on companies with a positive environmental or societal impact. Today, Welcome to the Jungle's solution is used by over 2,500 companies, including in Spain and in Czech Republic. WTTJ has offices in France, Spain and Czech Republic. Up next, the company is going to expand to Germany and the U.K.
Welcome to the Jungle raises €50m in a Series C with Blisce, Cipio Partners, Groupe ADP, Kostogri and RAISE Sherpas, backed by historical investors Revaia, XAnge and Bpifrance (via its Digital Ventures fund). This new funding will enable Welcome to the Jungle to ramp up its employer branding solutions in France and expand globally, with a specific focus on the USA.
Welcome to the Jungle raised a € 20 million financing round to accelerate its European deployment and develop new products. Gaia Capital Partners led this round, also backed by historical investors. This round of financing is meant to facilitate the company's international expansion in Europe as well as the launch new products such as Welcome Home, a new generation intra-enterprise communication platform.
Welcome to the Jungle raised € 7 million to fuel its growth and expand in Europe. XAnge Private Equity led this acceleration round, with the participation of BPI France, Kima Ventures, as well as existing investors, to accelerate commercialization in France, enhance product curation for candidates, and start international expansion in Europe.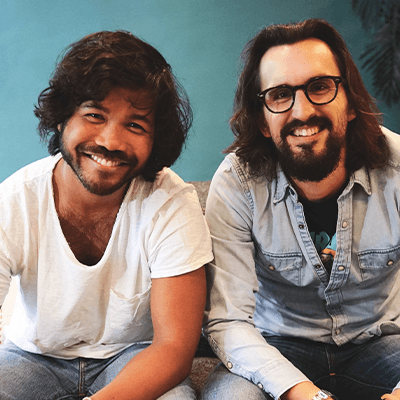 Innovators:Bertrand Uzeel & Jérémy Clédat
In 2015, Bertrand & Jérémy co-founded Welcome to the Jungle, a multichannel media company that aims to inspire every individual to thrive in their professional lives. Friends for around 10 years, they co-founded a first company in 2012, Verso Productions, a digital video production agency.
Bertrand started his career as a music composer, then moved towards video production. In parallel of its role at WTTJ, Bertrand is an active investor in multiple companies (a.o. eldorado.co, trustfolio, Encore). Jérémy, ESCP graduate, previously worked at Creadev and Audacia in Venture Capital, where he was in touch with many start-ups with recruitment/employer branding issues.