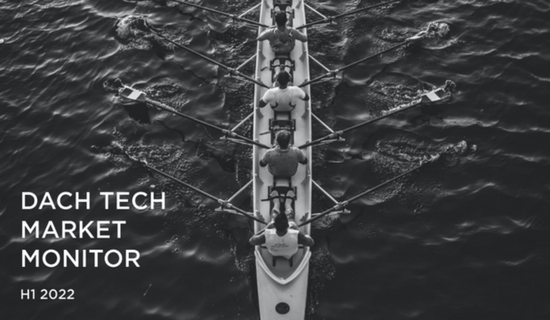 Clipperton releases today its H1 2022 DACH Technology Market Monitor. For the second consecutive year, we have taken a systematic look at the financing landscape in the DACH region (Germany, Austria and Switzerland). 
While 2021 has seen exceptional activity on all levels of technology dealmaking, perceived post-Covid high spirits have been dampened, as the world's major economies raised interest rates to tame runaway inflation, combined with the ongoing Russia-Ukraine conflict, resulting in rising energy prices across most of Europe, and a slowdown in consumer confidence.
Whereas exit activity dropped significantly during the first six months of 2022, financing volumes have overall held up during H1 2022, with a substantial portion of volume driven by large rounds. At the same time, the number of tech unicorns in the German-speaking countries has increased at a fast pace, but with a marked slowdown vs. the blockbuster year 2021.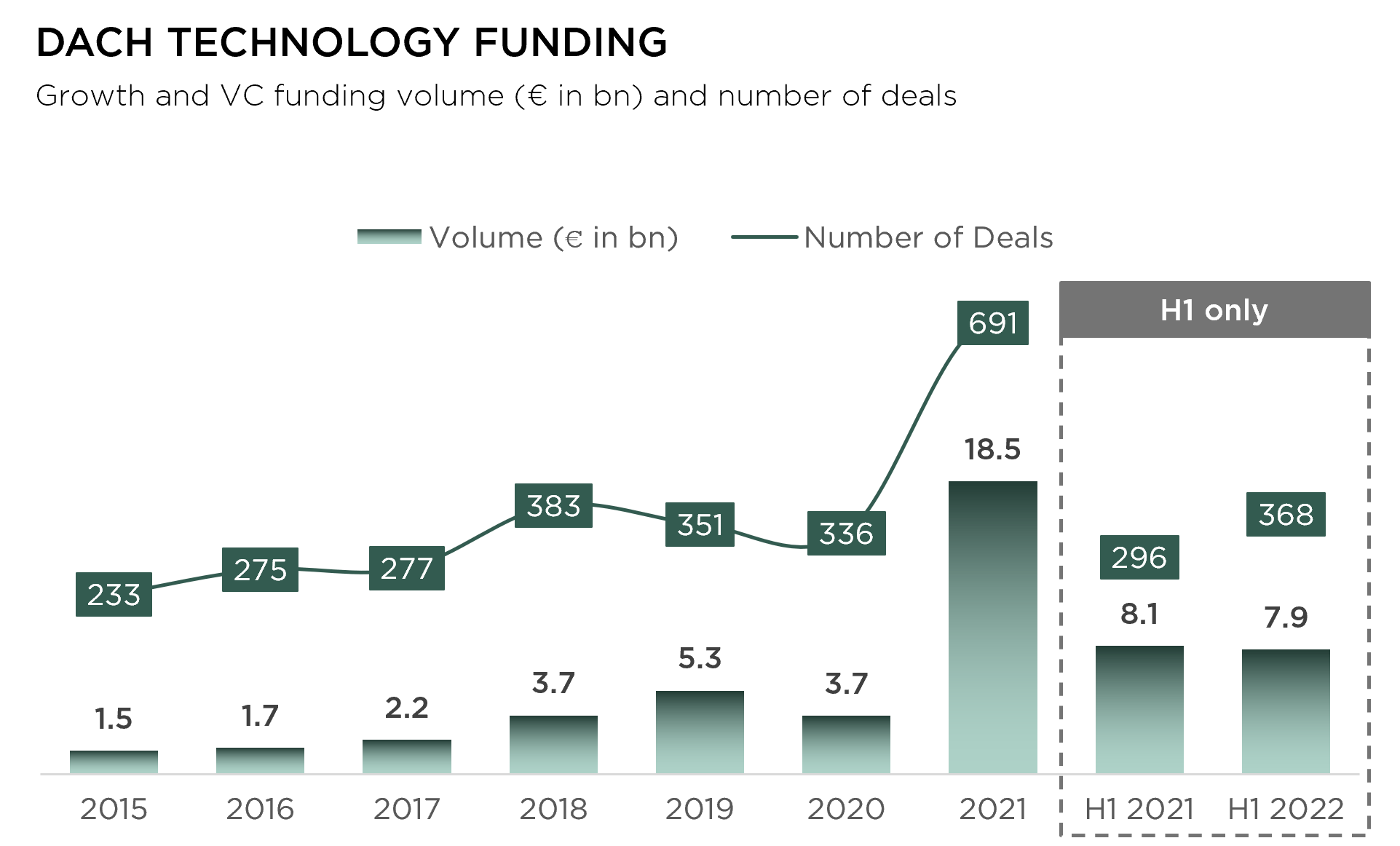 In this third edition, the following topics are being covered:
Analysis of the financing environment, unicorn production and most active investors in the DACH region;
A current, up-to-date market snapshot on financing and exit activity amidst current market conditions;
An update on the exit environment in DACH technology, showing a detailed view on volumes, sectoral composition of M&A activity as well as the share of buyouts and buy-and-build;
Presentation of four promising companies in DACH technology, with a focus on sustainability and ESG:

THE CLIMATE CHOICE, a data-driven B2B platform for decarbonizing companies
Coffee Circle, a direct-to-consumer brand offering artisan coffee while setting new standards for fair trade and production
eperi, which is a global market leader in cloud-based IT security solutions as well as a highly successful German mid-market buyout
voiio, offering an HR software suite to drive employee satisfaction and family support

Highlighting of a few deals from our recent transaction experience – this time with a strong cross-border consolidation theme amidst resurgent M&A activity.
Click on the link below and fill in the form to receive the full report by email.
Author & team contributions: feel free to reach out to discuss these insights.
Selected Clipperton DACH transactions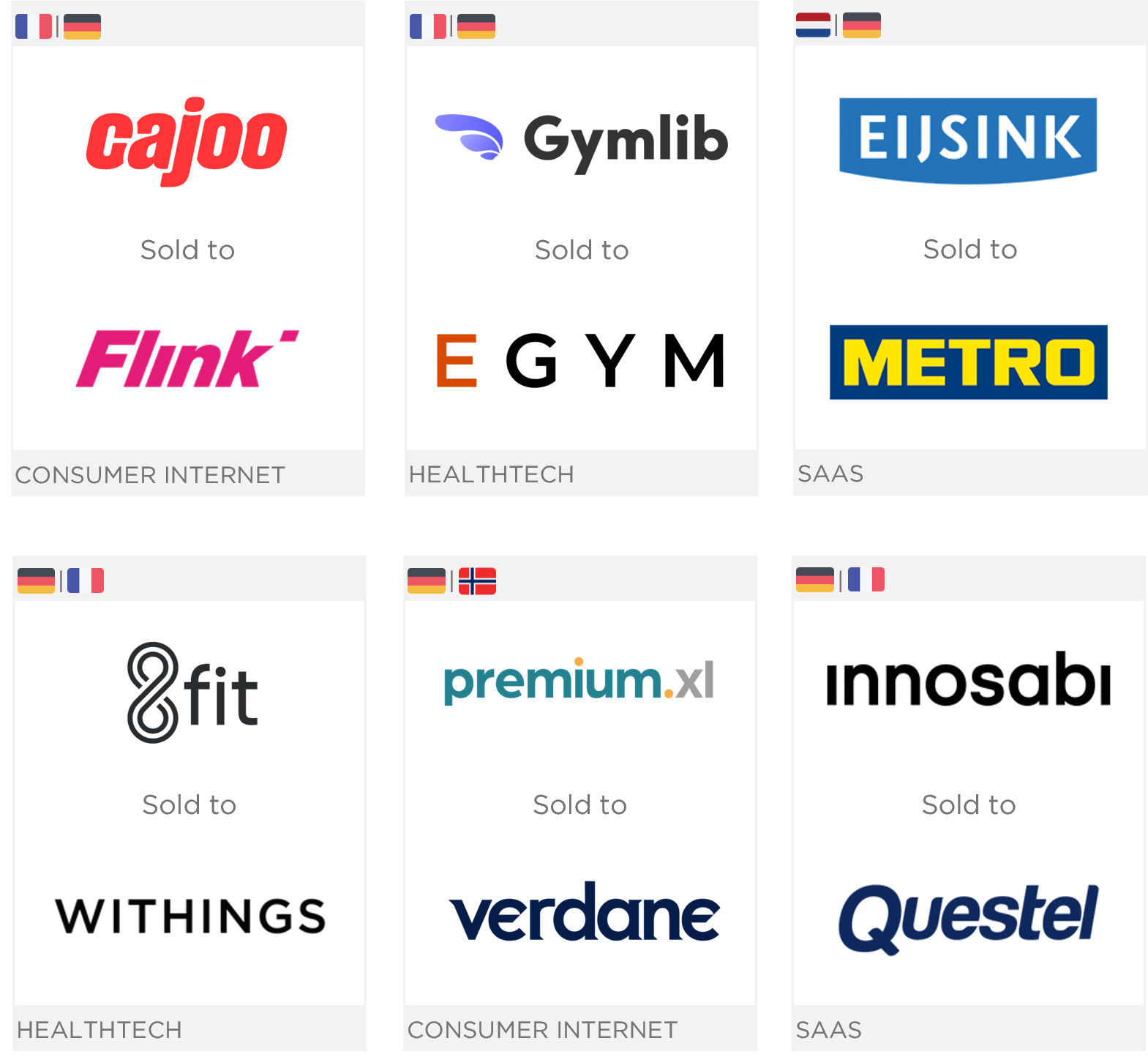 About Clipperton
Clipperton is a leading investment bank dedicated to technology and growth companies: we provide strategic and financial advisory to entrepreneurs, corporates, and top-tier investors in Europe willing to execute transactions such as strategic M&A, growth financings and tech buy-outs.