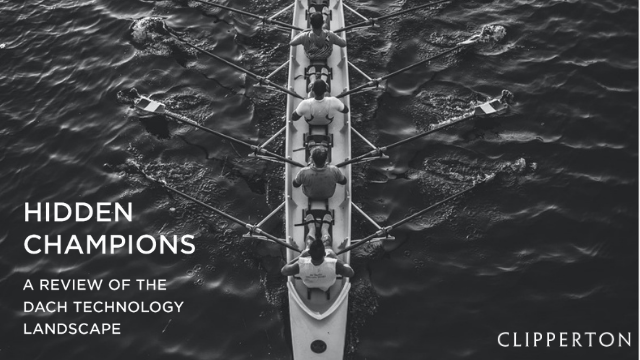 The three DACH countries – Germany, Austria and Switzerland – have long been known as a region of "hidden champions".
The tech landscape in Germany, Austria and Switzerland has seen an accelerating development in recent years. The DACH technology market is increasingly diverse and encompasses both well-known B2C business models as well as a large ecosystem of B2B solutions and services, many of which have emerged in the last five years and grown to critical scale. Funding greatly increased and now stands at €4.0 bn for 2020 and consequently, the number of unicorns is growing increasingly fast (with eight players added only in the first three months of 2021).
But beyond these highly visible venture funded companies, our team is convinced that the DACH region is above all a region of "hidden champions", with a strong ecosystem of (mostly) bootstrapped and promising companies. We identified and featured in this report five of these companies of which we believe have a lot of hidden value to be uncovered in the next few years.
In this research paper, Clipperton's team in Germany has zoomed into the DACH technology landscape from a dealmaking as well as a strategic perspective and it is covering the following topics:
A high-level view of the DACH tech landscape;
An overview of the growth financing activity with a feature on the different software verticals prevalent in DACH technology;
The exit activity and M&A, and PE-driven buy-and-build;
A presentation of five exciting hidden DACH technology champions;
An outlook on key tech trends in the DACH market as well as an expert feature from Olaf Jacobi, Partner at Capnamic Ventures.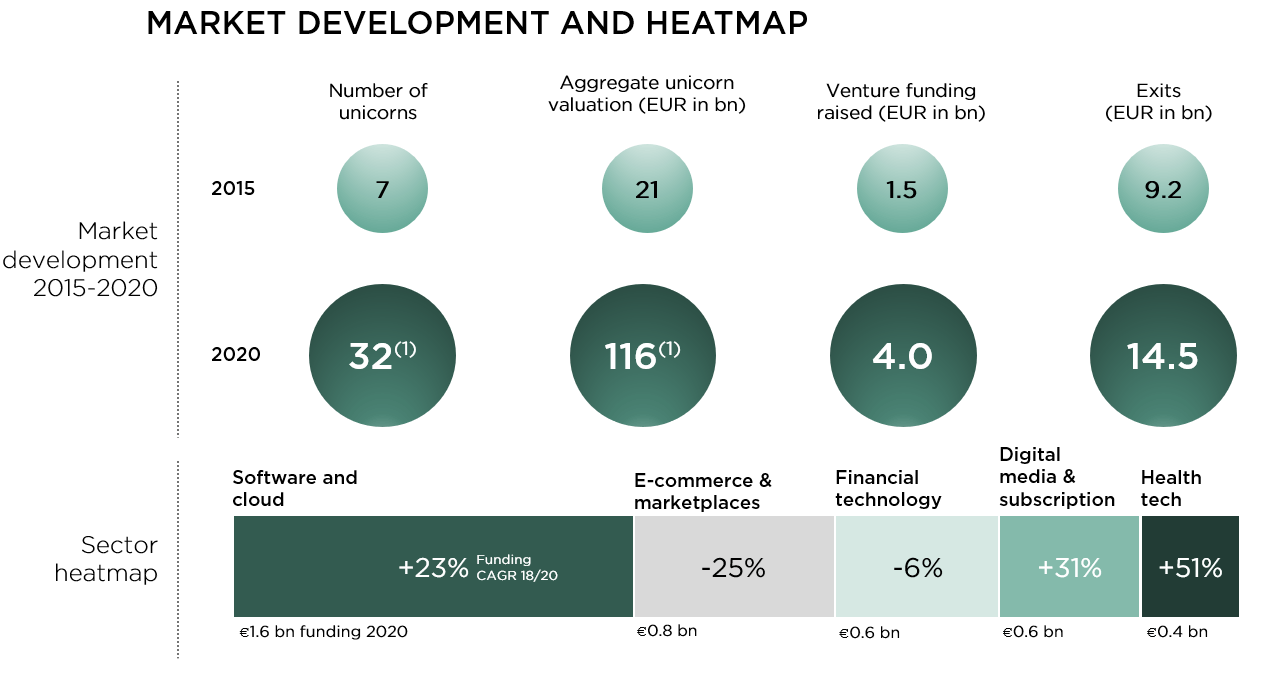 "The results of the research show that the accelerating development of the DACH tech market is to continue. Both funding as well as global competitiveness trends support the thesis that software, digital media and health tech will be particularly strong verticals over the next few years. This is also reflected in a strong increase of DACH technology exit activity, primarily driven by strategic M&A private equity buyouts and IPOs", comments Dr. Nikolas Westphal, Partner at Clipperton's Berlin office and co-author of the report. "In addition, an ecosystem of DACH-based investors is expected to emerge that will push the technology sector further through their targeted investment focus", Dr. Nikolas Westphal added.
Do you want full access to this report? Just fill out the form below and you will receive it in PDF by email.
The Webinar: Keen to learn more about the DACH technology landscape and having the opinions of our experts at your fingertips? Watch the Replay now, with the discussion hosted by our Partner, Dr. Nikolas Westphal, with Panelists Olaf Jacobi (Partner at Capnamic Ventures), Michael Wax (CEO and Co-Founder of Forto), Dr. Stefan Wess (CEO at Empolis) and Adrian Raidt (CEO and COO at Laserhub).
Read the English Press Release
Read the report on the Chinese tech news website 36Kr
Author & team contributions: feel free to reach out to discuss these insights.