Clipperton releases today a new research report dedicated to the digitization of grocery shopping.
The European grocery retail market represents a massive opportunity that is set to stay (worth c. €2.3 trillion in 2022 according to the IGD) and yet to be digitized.
We've been talking about buying groceries online for a while now with first attempts occurring in the early 2000's. However, the overall online food shopping experience remains under customers expectations. The 2020 pandemic highlighted the crucial role food retailers can play in our societies and put the spotlight again on the existing and yet-to-be-captured online grocery market, as online channels are still estimated to account for only c. 2%-8% of total grocery sales, depending on the European country (Nielsen).
The industry is traditionally characterized by low margins and low levels of customer loyalty, which makes it even more challenging for tech players willing to seize a share of the market opportunity.
Tech players that manage to combine operational excellence with a seamless online experience are expected to be well equipped to challenge the incumbent competitive landscape.
As a consequence, investors and corporates are scouting more than ever for these performing and best positioned players in this promising segment.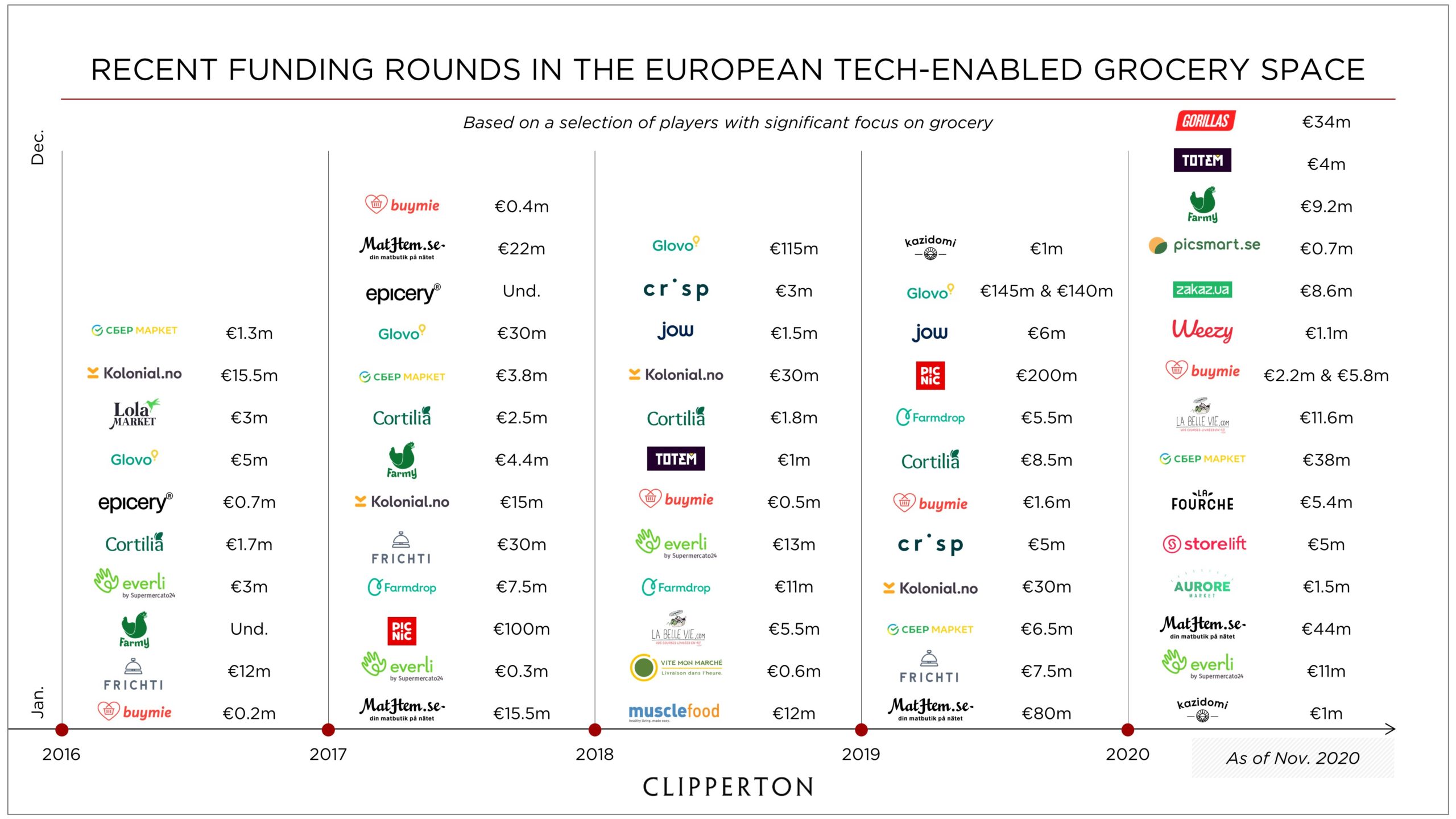 In this paper, we focus on players aiming at replacing or upgrading the traditional supermarket.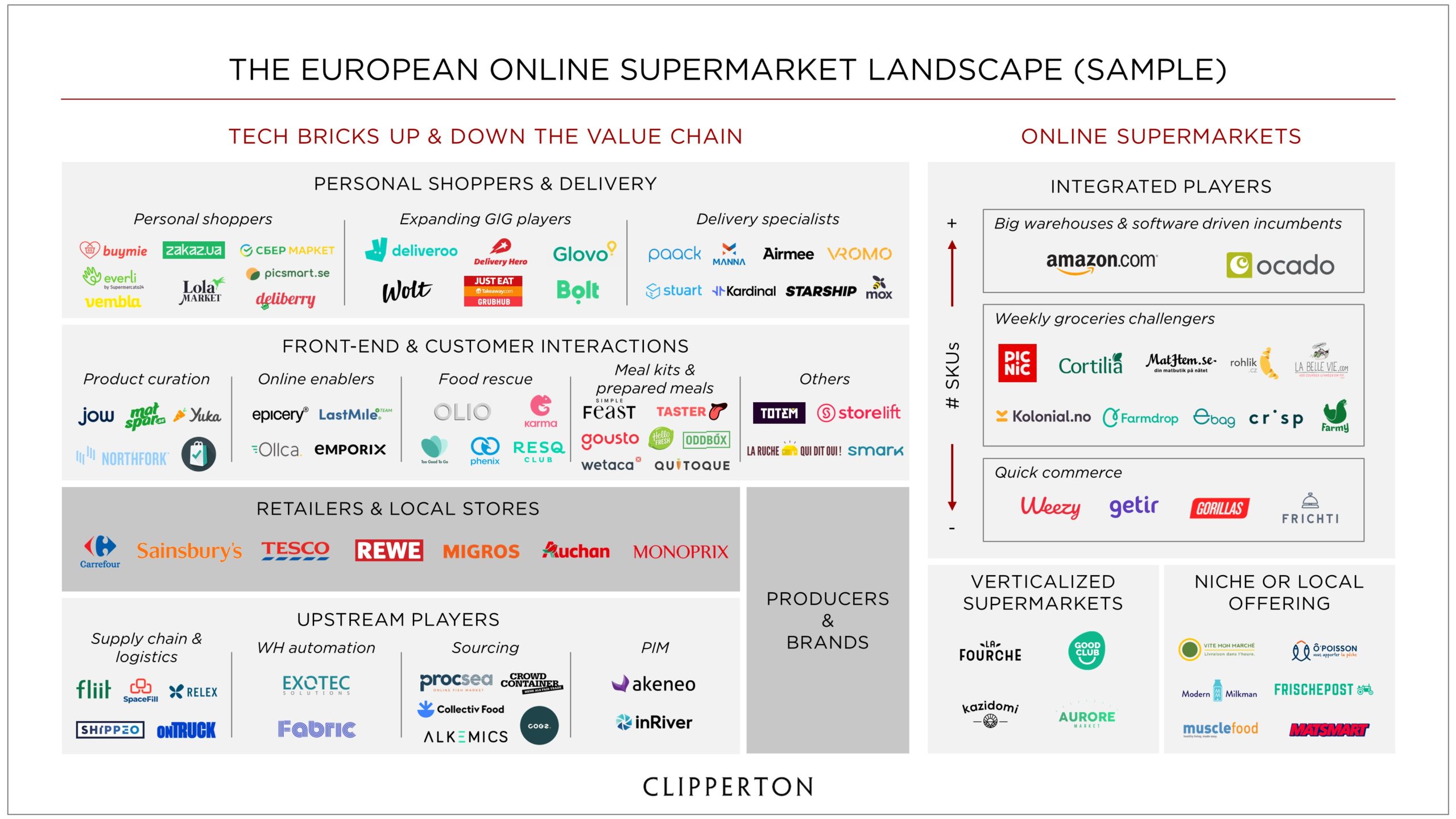 Is European digital grocery having its momentum? Will online grocers find their way into most people consumption habits? Will they manage to build scalable and profitable business models? What are the key drivers to succeed in the online grocery shopping?
Here are the main questions addressed in this piece of research
This analysis comes with a dynamic database that gathers European players active in the tech-enabled grocery space. The access to this database as well as a PDF version of the report are available by filling the form below.
Author & team contributions: feel free to reach out to discuss these insights.