Clipperton is pleased to announce it acted as sole financial advisor to Didomi and its founders Romain Gauthier, Jawad Stouli, and Raphaël Boukris on its $40 million Series B round. This new transaction will help Didomi further accelerate growth and develop the company's presence internationally, in Europe, and in the US.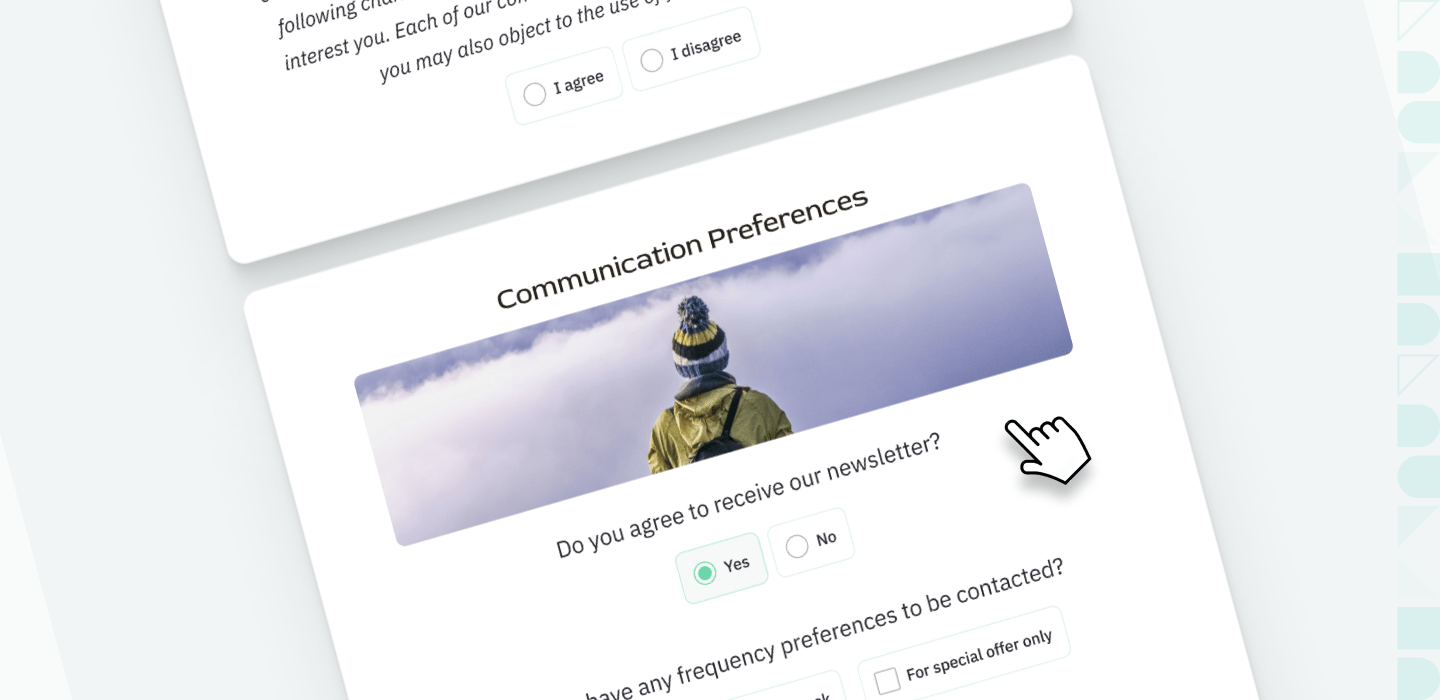 Didomi is a high-growth SaaS business already positioned as the European category leader for user consent and preference management. The company helps Enterprise and SMBs customers generate valuable trust with their users and turn consent management into a source of competitive advantage.
Didomi will use this new funding to drive product expansion and accelerate its growth globally, particularly in the US.
This transaction highlights Clipperton's extensive expertise in the SaaS & Software space with as many as 18 SaaS deals closed since 2020, advising transactions for category players such as Inova ($70M growth investment with Carlyle), Sendinblue ($160M round with Bridgepoint and Bpifrance), Lengow (growth investment from Marlin Equity), Preligens ($25M round with ACE) or Assessfirst (investment from CAPZA).
This transaction further demonstrates Clipperton's expertise with large tech cross-border transactions (previous landmark deals including Gastrofix's $125M sale to Lightspeed POS [NYSE:LSPD] and Summit Partners' $90M investment in Odoo).
Our client
Founded in 2017 by Romain Gauthier, Jawad Stouli, and Raphaël Boukris, Didomi provides a SaaS solution that allows companies to collect, store and leverage the consent preferences of their online users. The company develops a developer-first solution to easily embed consent management into apps and IT systems.

The company displays a spectacular growth trajectory since its inception (>200% MRR growth in 2020) and exceptional SaaS metrics in terms of customer acquisition, retention, and upselling.

The company services over 150 large and medium enterprises, including Giphy, Rakuten, and Weight Watchers International, and is present in 20 countries worldwide.
Didomi's most popular product is its consent management platform, which allows customers to offer an intuitive interface to visitors, in accordance with applicable regulation frameworks. Didomi also offers a preference management platform that allows users to define the way they want to interact with the brand along their online journey.
With close to $50m in total funding since its inception – which includes $6m in a previous Series A round led by leading French VC Breega Capital – Didomi is now ideally positioned to roll out its solution globally and become one of the winners of the privacy management category.
Deal highlights & rationale
This new funding provides the company with the capacity to support its strong growth in its European home markets and scale on the US market where the company intends to open an office in the near future.
The round was led by SaaS specialist US fund Elephant, with the participation of Didomi's historical backer Breega Capital.
Clipperton's role
Clipperton advised Didomi in this transaction with a focus on building the right investor base for the next phase of growth of the company.
Romain Gauthier, co-founder and CEO of Didomi, commented on the role of Clipperton: "This financing round is an important step for Didomi. It gives us the right resources to keep building the best technology for our existing and upcoming clients. The strategic and financial assistance of Clipperton in this transaction was key to ensure a smooth, timely, and successful process."
Antoine Ganancia, Partner at Clipperton, stated: "With this new private placement, Didomi will have the resources to execute its roadmap and deploy its advanced SaaS platform internationally. We are delighted to see that the company is now equipped with a powerful investor base to achieve its global ambitions."
Deal team 
Click here for a list of our recent transactions.
Read the German Press Release.
About Clipperton       
Clipperton is a leading investment bank dedicated to technology and growth companies. We provide strategic and financial advisory to entrepreneurs, corporates and top-tier investors in Europe willing to execute transactions such as strategic M&A, private equity transactions and private placements. Founded in 2003 and with offices in Paris, London, Berlin, Munich, New York and Beijing, Clipperton has completed over 300 M&A and private placement transacions with fast-growing technology start-ups, blue-chip corporates and renowned financial investors.