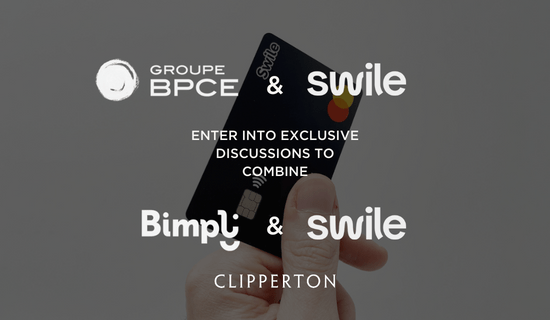 Groupe BPCE and Swile join forces to create a global leader in employee benefits and worktech combining Swile, a unicorn in the worktech sector, and Bimpli, a subsidiary of Groupe BPCE. Clipperton and Natixis Partners acted as financial advisor to Groupe BPCE in a joint mandate.
The new combined entity will leverage the two companies' complementary strengths, namely innovation for Swile, thanks to its employee super-app, and longstanding know-how for Bimpli, underpinned by a comprehensive and integrated employee-benefit offering. The two firms will also benefit from a strong fit through their coverage of the full range of client profiles: very small, small and medium-sized enterprises, large accounts and public sector organizations. Internationally, the project will leave the new entity ideally placed to seize growth opportunities, especially in Brazil.
About Swile and Bimpli
Swile is a worktech company launched in 2018 by its founder and CEO Loïc Souberyand (also co-founder of Teads, which was sold to Altice in 2017).
Swile is the first employee super-app that provides a unified, personalized and modern experience that enhances engagement at work.
Swile has raised close to €300m to date in four successive rounds, with Softbank, Index Ventures, Hedosophia, Eurazeo and Bpifrance among others. This transaction will allow Swile to strengthen its leadership position in Europe and continues to ensure future growth expansion.
Bimpli, a subsidiary of Groupe BPCE, offers a full employee benefits platform with a wide range of benefits.
The newly formed group will serve close to 5 million employee-users spread across 75,000 client companies. And with annual recurring revenues of €140m in 2022, it would also attain centaur status.
Swile x Bimpli: Deal Rationale & Process Highlights
This project will be submitted to the employee representative bodies and the competent regulatory authorities for approval and should be completed in the fourth quarter of 2022.
On completion of the transaction, Swile would own 100% of Bimpli and Groupe BPCE would become Swile's leading shareholder with a 22%¹ equity interest².
After reaching unicorn status last October, Swile will achieve the centaur status with this new identity (start-ups generating more than $100m in revenue), as by 2022 it would generate annual recurring revenue of €140m.
Yves Tyrode, Managing Director Digital & Payments of Groupe BPCE: "After creating Bimpli by grouping together all of its activities in the employee benefits sector, Groupe BPCE is now moving ahead with an important new stage of its strategy by joining forces with Swile, a go-to French worktech player. Combining the capabilities of a unicorn like Swile and the payments & digital expertise of Groupe BPCE should enable us to create a powerful and innovative industrial group that aims to become a major global player in worktech."
Loïc Soubeyrand, founder and CEO of Swile: "I am very pleased with this strategic project between Swile and Groupe BPCE's Bimpli. Becoming a major player in the meal vouchers market in France would allow us to focus on our international expansion and ratchet up the development of our employee-experience platform. Having access to Groupe BPCE's first-rate expertise is a real privilege. Today's announcement marks a step-change in our joint ambition of developing a major global champion in the worktech field."
Clipperton's track record of deals with unicorns
Clipperton is proud to be advising on yet another transaction involving a French unicorn. Clipperton enjoyed working with close to 25% of the 27 French unicorns up until now: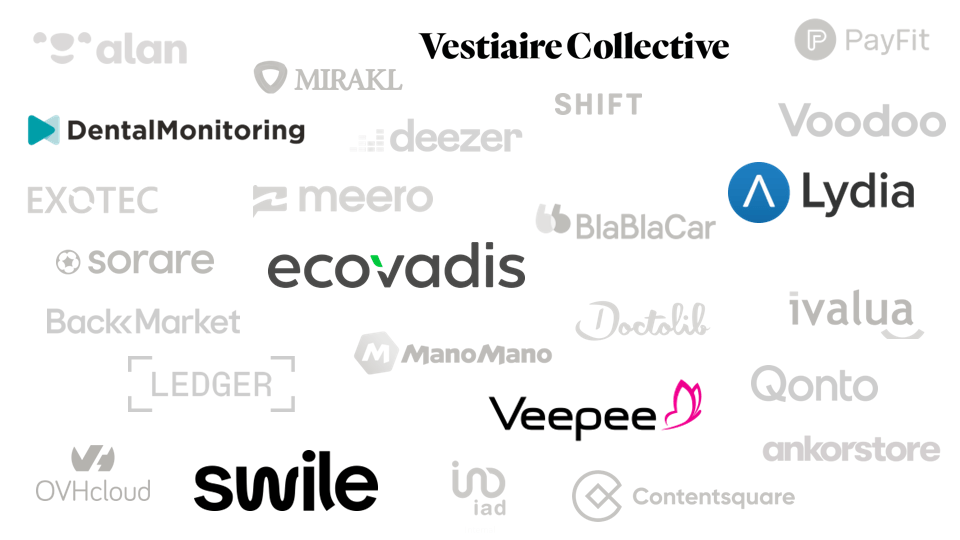 Deal Team Clipperton
Deal Team Natixis Partners
Georges Chabenne, Managing Director
Arnaud Leseul, Executive Director
Thomas Flori, Director
Erwin Ruciak, Analyst
About Clipperton  
Clipperton is a leading investment bank dedicated to technology and growth companies. We provide strategic and financial advisory to entrepreneurs, corporates, and top-tier European investors willing to execute transactions such as strategic M&A, private equity transactions, and private placements. Founded in 2003 and with offices in Paris, Berlin, Munich, London, New York, and Beijing, Clipperton has completed over 350 M&A and private placement transactions with fast-growing technology start-ups, blue-chip corporates, and renowned financial investors.
¹ Fully diluted basis.
² Groupe BPCE would also receive €150 million in the form of preferential convertible bonds.