Clipperton acted as sole financial advisor to La Ruche Qui Dit Oui! and some of its historical investors.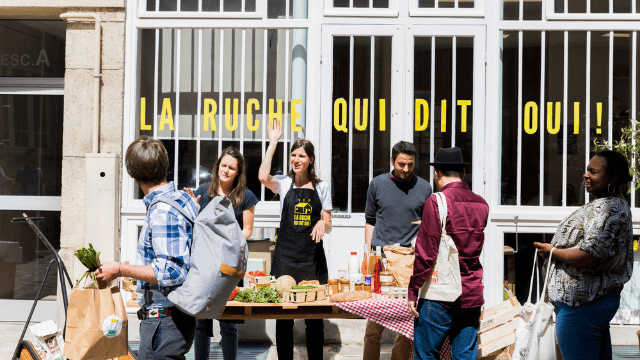 Our client
Launched in 2010, La Ruche Qui Dit Oui! was one of the first Foodtech companies in Europe and has developed an original marketplace solution to link consumers with local farmers.
The company has gained the trust of renowned investors inc. US-based Union Square Ventures, Felix Capital and Astanor over multiple financing rounds in the past.
The company is supported by a large physical network of La Ruche hosts which connect farmers with consumers at local produce collection points, known by the community as "Ruches" or "weekly assemblies".
Since inception, La Ruche Qui Dit Oui! has expanded from France to Belgium, Spain, Italy, Germany, the Netherlands and Switzerland. It serves as a connection between over 10'000 producers, 1'000 active assemblies and 80'000 monthly active customers.
Besides the assembly concept, the company has successfully complemented its offering with "La Ruche à la Maison", a home delivery service, and has recently opened its first physical store near Paris. It is planning to open additional stores in the following years.
Sales have doubled in 2020 and reached a triple digit million Euro amount.
Clipperton's role
Clipperton acted as sole financial advisor to La Ruche Qui Dit Oui! and its historical shareholder XAnge and some business angels finding the right investor to accompany the company in its future growth alongside existing investors (a.o. USV, Felix Capital, Astanor and Quadia).
Emphasizing on Clipperton's expertise in the sector of Foodtech, this transaction is another proof of Clipperton's ability to successfully advise innovative players in this industry.
Grégoire de Tilly, CEO of La Ruche Qui Dit Oui!, commented on the role of Clipperton: "Our culture is to think differently and to combine traditional farm products with the convenience of modern e-commerce. Clipperton's understanding of our industry and our processes has helped us extremely to find the best possible investor for us."
Marc Schäfer, Director at Clipperton, mentioned: "We are pleased to have advised one of the most emblematic Foodtech company in Europe in this transaction and are confident that Cipio Partners will be a value-add partner to help the company in its further growth plans."
Deal team 
Click here for a list of our recent transactions.
About Clipperton                 
Clipperton is a leading corporate finance advisory boutique dedicated to technology and growth companies: We provide strategic and financial advisory to entrepreneurs, corporates, and top-tier investors in Europe willing to execute transactions such as strategic M&A, private equity transactions and private placements. Founded in 2003 and with offices in Paris, London, Berlin, Munich, New York and Beijing, Clipperton has completed over 300 M&A and private placement transactions with fast-growing technology start-ups, blue-chip corporates and renowned financial investors.