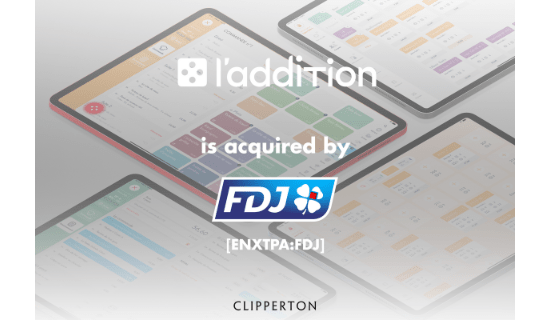 Clipperton acted as sole financial advisor to L'Addition, its management and shareholders on its sale to Française des Jeux (FDJ) [ENXTPA:FDJ]. L'Addition specializes in payment management, POS systems and management services for the café/hotel/restaurant (CHR) sector.

This transaction will allow l'Addition to join and strengthen a leading partner of local businesses that will cover more extensively the hospitality market from bars to gourmet restaurants and hotels. 
Our Client  
L'Addition, founded in 2012, is a leading independent Hospitality POS solution that has evolved into an end-to-end software suite combining data and transaction flows to support its clients in the strategic and operational management of their businesses.

The POS systems and processing solutions offered by L'Addition are ideally suited to the restaurant business and can be accessed from tablets connected to the network at points of sale. L'Addition is constantly developing its offering through partnerships, in particular for payment solutions with service provider Adyen.

It is the leader of the Hospitality POS market in France, the largest in Europe with 210k+ venues generating more than €62Bn revenue. L'Addition holds a strong footprint of 10k customers in this market and a 15% annual market share.

The company recently launched its payment solution (Pay+) to monetize transaction volume through its POS. 
L'Addition x FDJ: Deal Rationale 
France's national lottery and leading gaming operator, the #2 lottery in Europe and #4 worldwide, FDJ offers secure, enjoyable and responsible gaming to the general public in the form of lottery games (draws and instant games) and sports betting (ParionsSport), available from physical outlets and online.    

This acquisition is part of the development strategy of FDJ Group's Payment and Services business, which aims to become France's leading proximity payment collection and processing network and the preferred partner of local retailers in the operational management and development of their points of sale.

This transaction will allow L'Addition to benefit from FDJ's strong foothold with local businesses that will cover more extensively the hospitality market from bars to gourmet restaurants and hotels. 

L'Addition will further consolidate its market share in France and seize the opportunity to capture value on payment flows by deploying L'Addition Pay+. 
Clipperton's track record in the POS software and digital hospitality markets
This deal illustrates Clipperton's extensive expertise in the POS software and digital hospitality industries, after successfully advising Eijsink, Wavy, Gastrofix, and Zenchef.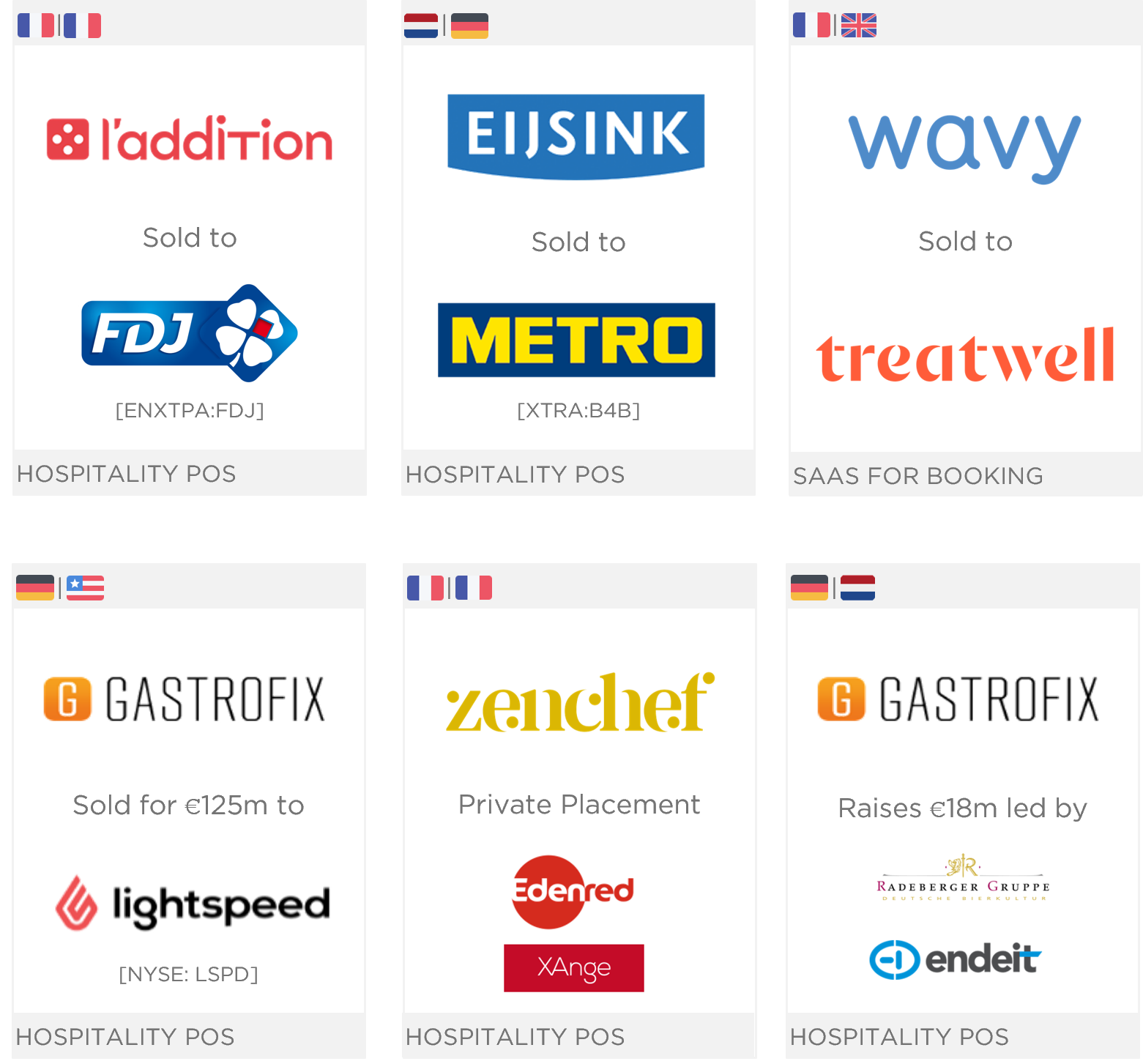 12 completed SaaS deals in the past 12 months 
This deal further confirms Clipperton's extensive expertise regarding the SaaS sector, with recent transactions such as Ecovadis's $500m growth financing led by Astorg, DentalMonitoring's $150m growth financing round led by Merieux Equity Partners,  Carlyle's $70m investment in Inova Software or the $40m Series B round of Didomi led by US-based investor Elephant VC.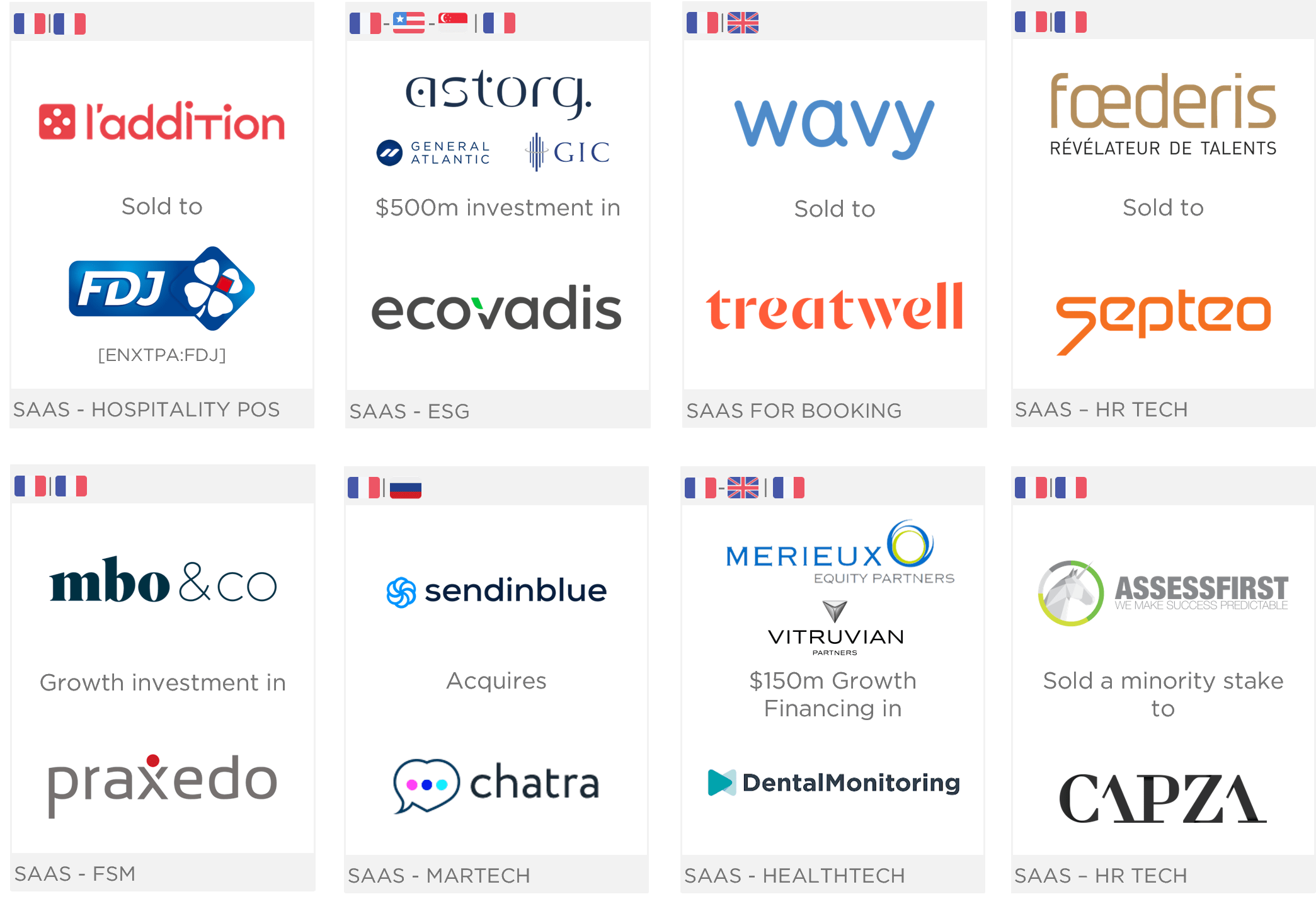 Deal Team
About Clipperton
Clipperton is a leading investment bank dedicated to technology and growth companies. We provide strategic and financial advisory to entrepreneurs, corporates, and top-tier investors in Europe willing to execute transactions such as strategic M&A, private equity transactions, and private placements. Founded in 2003 and with offices in Paris, Berlin, Munich, London, New York, and Beijing, Clipperton has completed over 350 M&A and private placement transactions with fast-growing technology start-ups, blue-chip corporates, and renowned financial investors.