MBO & Co invests in Praxedo, a leading SaaS player in Field Service Management with strong growth and a global reach across Europe and North America.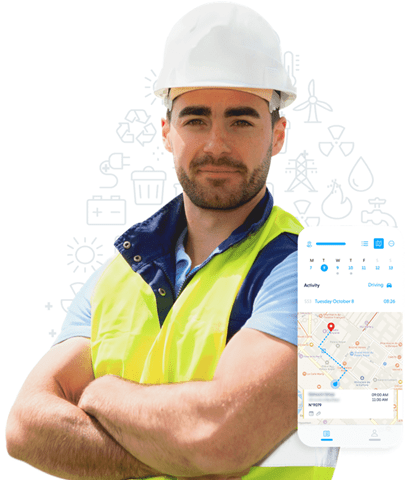 Executive Summary
About Praxedo
Founded in 2005 by Jean de Broissia (CEO) and Pierre Lavigne (CTO) and headquartered in France, Praxedo offers best-of-breed Field Service Management software solutions allowing its customers to manage their field teams interventions by collecting and processing data in real time.
Praxedo's cloud-based solution offers cutting-edge and customer-centric web and mobile apps, optimizing technicians' routes and schedules, reducing travel times and mileage, and removing paperwork from the service process, therefore increasing productivity of the field teams.
Developed and distributed as a SaaS solution since inception, Praxedo is considered as one of the reference solutions in the market, as highlighted by its continuous progression in the Gartner "Magic Quadrant" over the past 5 years.
The company has been experiencing a strong acceleration of its growth for several years, driven by a dynamic and growing international market, a highly relevant value proposition and a best-in-class financial and operational profile.
The company currently supports more than 1,000 customers (from small companies to large accounts) in France and abroad, with offices in Germany, Spain, the UK, the United States and Canada.
Deal Highlights & Clipperton's Role
Praxedo will use this new funding to further accelerate its expansion, both in Europe and the United States, and to reinforce its leading position in FSM solutions.
With €750 million under management, MBO & Co invests in growth and transformation projects with a strong focus on supporting ambitious managers in executing their expansion strategies.
Clipperton acted as financial advisor to MBO & Co in the discussions with the sellers and managers and the structuring of the deal.
This deal is another addition to Clipperton's extensive track record in the SaaS space, with advising on transactions such as:
Praxedo's co-founders Jean de Broissia and Pierre Lavigne commented: "After meeting with several private equity funds and studying several options, we chose to partner with MBO's teams who are aligned with our corporate culture and strong human values. MBO also shares our ambition for growth; it will undoubtedly be a strategic and trusted partner at our side".
Deal Team & Enquiries
About Clipperton  
Clipperton is a leading investment bank dedicated to technology and growth companies. We provide strategic and financial advisory to entrepreneurs, corporates, and top-tier investors in Europe willing to execute transactions such as strategic M&A, private equity transactions, and private placements. Founded in 2003 and with offices in Paris, Berlin, Munich, London, New York, and Beijing, Clipperton has completed over 350 M&A and private placement transactions with fast-growing technology start-ups, blue-chip corporates, and renowned financial investors.