Clipperton advised recurring client Withings in structuring a $60 million growth equity financing round led by healthcare specialist fund Gilde Healthcare, Idinvest Partners and Bpifrance together with co-investors including BNP Paribas Développement, Oddo BHF Private Equity, Adelie Capital.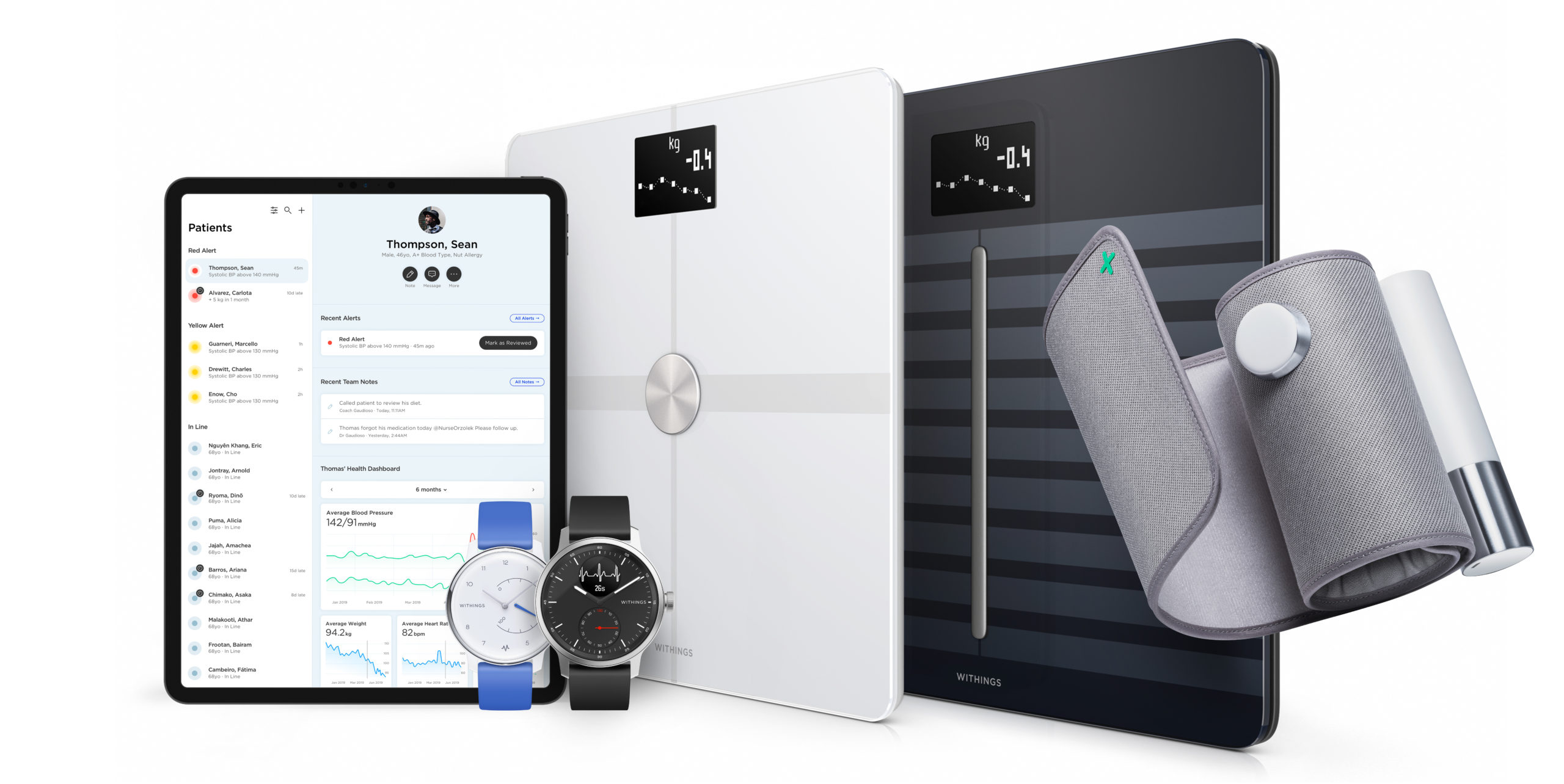 Clipperton is proud to announce it acted as exclusive financial advisor to long-term client Withings and its management in structuring a $60M growth equity round aiming to establish the company as a leading trusted third-party between patients and health professionals worldwide.
With this fundraising Withings is now backed by a solid base of international investors mixing healthcare specialists with prominent growth equity funds experienced in scaling category leaders.
An established B2C brand on the connected health space with its smart, intuitive and carefully-designed devices – including its best-selling connected scales and blood pressure monitors – Withings will use this new funding to accelerate the strong traction currently felt with B2B players from the healthcare ecosystem.
This landmark transaction highlights Clipperton's:
Our client:
Fueled by the pioneering spirit of co-founders Eric Carreel and Cédric Hutchings, Withings paved the way for the revolution of the healthcare industry when it introduced the world-first connected scale back in 2009. This early success was quickly followed by other groundbreaking innovations such as the launch of the first FDA-approved blood pressure monitor in 2011, the first connected analogic watch in 2014 or the ability to measure pulse wave velocity on a connected scale in 2016. More recently, Withings announced the introduction of ScanWatch, the first hybrid smartwatch to combine medical-grade electrocardiogram and sleep apnea detection.
Praised for the intuitive design of its products allowing millions of users to measure their health parameters in a frictionless and non-invasive manner, Withings has built one of the strongest brands in the ecosystem. Capitalizing on more than 10 years of experience alongside users, Withings has developed strong relationships with a wide array of B2B players from the healthcare ecosystem, among which insurers, health programs and research institutes.
Driven by the clear vision that the healthcare ecosystem has entered into one of the most profound transformation ever, Withings is leading this paradigm shift by enabling a medicine that is personalized, continuous and based on trend analysis. The company ambitions to become the trusted third-party platform between patients and the whole healthcare ecosystem which, through Withings, is offered the possibility to access highly diversified real-world data with the upmost level of accuracy.
Deal highlights & rationale:
Once a subsidiary of Nokia following a $200 million acquisition in 2015, Withings was acquired back two years ago by co-founder Eric Carreel who impulsed a new strategic direction for the company. Since then, Withings has been developing its portfolio of health measurements both on existing and new devices while expanding commercial relationships and strategic partnerships with corporates in its ecosystem.
Impressed by the growth trajectory of the company since the acquisition from Nokia, new investors sharing the same vision as the management have teamed-up to help the company achieve its global ambitions going forward.
The pool of investors was co-led by Idinvest, Bpifance and Gilde Healthcare, a global growth equity fund with compelling track-records in the healthcare and biotech space.
Edwin de Graaf, Managing Partner at Gilde Healthcare says:"With telemedicine on the rise, and the wider health industry's growing need to collect and analyze accurate, reliable patient data, Withings is in a unique position to thrive and is an attractive investment for us. We look forward to working with them as they continue to redefine how patient and physicians interact."
Largely oversubscribed, the round also saw the participation of co-investors including BNP Paribas Developpement, Oddo BHF Private Equity, and Adelie Capital.
Clipperton's role:
Withings has been a long-term client of Clipperton who raised close to $100 million for the company since the first transaction in 2013. Clipperton also advised the shareholders of Sculpteo – another company co-founded by Eric Carreel – in the sale to BASF in November 2019.
This new high-profile transaction highlights Clipperton's expertise in the medtech and healthcare space after the deals announced in 2019 for Endospan ($25 million raised with Cryolife) or Ibex ($11 million raised with aMoon, Dell Ventures, and 83North).
Eric Carreel, co-founder and Chairman of Withings commented: "Clipperton has been a trusted partner of Withings for a long time. Their intimate knowledge of the healthcare space and strong understanding of Withings' technology assets have been instrumental in structuring this growth equity financing and allowed us to get the support of a strong and synergetic base of shareholders."
Antoine Ganancia, Partner at Clipperton in charge of managing the transaction added: "We are very proud and humbled to have successfully assisted Withings on this new $60M fundraising with high profile investors. Clipperton has been advising Withings since 2012, through the acquisition back from Nokia Health by Eric Carreel in 2018. This deal illustrates everything we thrive to do at Clipperton: be a long term trusted and value-added advisor to Europe's most innovative companies in their M&A or financing transactions. Withings has been a unique pioneer in the health tech space led by a great management team. We are thrilled to know that the company now has the financial means to achieve its remarkable vision to transform healthcare globally."
Deal team
Click here for a list of our recent transactions.