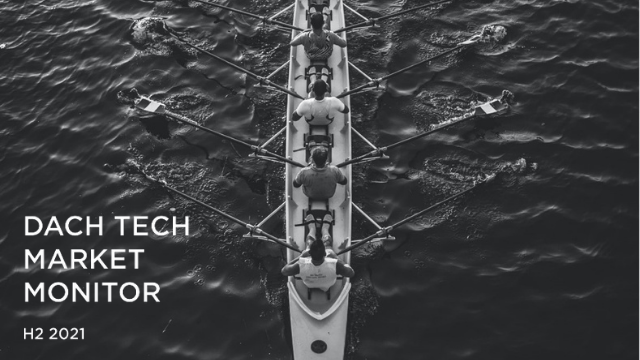 The first half of 2021 has clearly seen exceptional activity on all levels of technology dealmaking. While technology shares have surged to all-time highs, almost doubling since 2019, growth equity funding has reached unprecedented levels at €8 bn in only the first half of 2021 while exit activity has surged to €12.6 bn, driven by a buoyant IPO environment as well as robust M&A activity.
19 technology unicorns were created in the first 3 quarters of 2021, doubling the number to 43 unicorns in the German-speaking countries as of the publication date of this report. All of this underlines the strength of the ecosystem as well as tailwinds from broader market forces.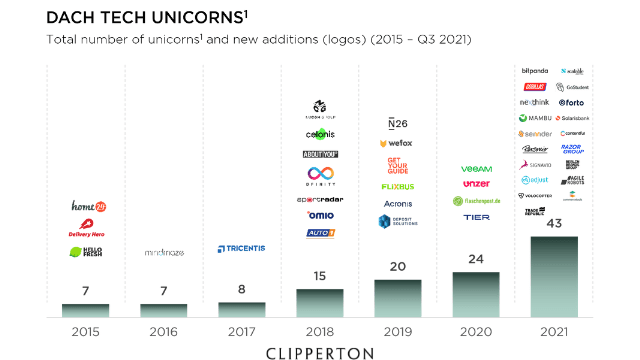 In this second edition, the following topics are being covered:
Overview of the financing environment and unicorn production in particular;
Detailed view on the IPO, M&A and buyout environment;
Presentation of three promising companies in DACH technology:

NAIX, which provides a holistic software platform for automated anonymization and pseudonimization of large data sets at scale;
Sofatutor, one of the stars of German edtech;
Public Cloud Group, a platform focused purely on bringing Public Cloud to the German Mittelstand and digital leaders.
Click on the link below and fill in the form to receive the full report by email.
We inaugurated this report in April 2021, with a detailed view of the tech landscape in Germany, Austria, and Switzerland.
You can find the first edition of the research report by clicking here.
Author & team contributions: feel free to reach out to discuss these insights.
Selected Clipperton Deals