Clipperton advises leading European marketplace vendor for home and living products PremiumXL on its majority sale to Verdane.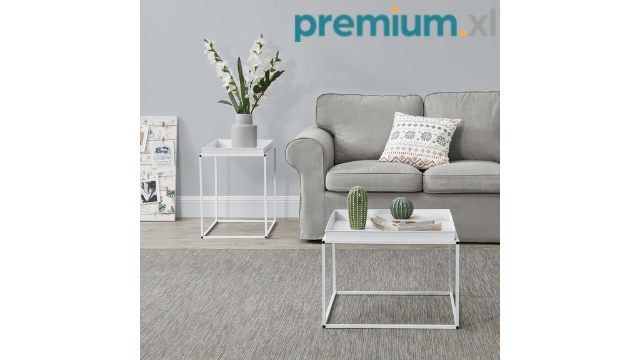 Clipperton acted as financial advisor to PremiumXL, an Osnabrueck-based leading European marketplace vendor of private label home, gardening & home improvement products, during the acquisition of a majority stake by Verdane, a Northern European specialist growth equity investor with a strong e-commerce track record.
PremiumXL sells home furnishings, garden & leisure and home improvement products via leading online marketplaces throughout Europe.
The company is the leader in home, garden & leisure verticals, with over 2,500 unique products in its catalogue. PremiumXL's products are sold on over 25 marketplaces, including Amazon and eBay, in 20 countries.
Through the strategic partnership with Verdane, PremiumXL will be well positioned to capitalize on recent momentum and further grow its product portfolio, international presence and develop its proprietary channel sales.
This transaction showcases Clipperton's expertise in the e-commerce field (with previous transactions such as Cubyn's €35m fundraising or the sale of Potager City to Carrefour) and ability to complete cross-border M&A transactions (preceding transactions including the sale of innosabi to Questel Group and Gastrofix to Lightspeed POS).
Our client
Launched by Hermann Tiben in 2005, PremiumXL began its journey as a student-founded business reselling consumer goods over eBay. Since then, the company has established itself as one of the largest independent sellers of private-label goods in Europe. Its home market Germany still represents approximately 50% of total revenues in 2019, marking its importance as a local employer.
Over the last 15 years, PremiumXL has built a highly efficient infrastructure and scalable platform to handle the complexity within the supply chain of the home & living verticals. In parallel, the company has continuously refined its product selection and sourcing strategy to match evolving customer demands over the past decade.
The company has two offices based in Osnabrueck, Germany and Budapest, Hungary with around 100 employees.
A founder-led and fully bootstrapped company, PremiumXL built a sustainable growth platform with industry-leading margins, and revenues above €40 million for 2020.
Clipperton's role
Clipperton succeeded in bringing together PremiumXL with Verdane, a Northern European specialist growth equity investment firm that partners with tech-enabled businesses to help them reach the next stage of international growth. Verdane is also one of the most active e-commerce investors in Europe.
Hermann Tiben, founder and CEO of PremiumXL, commented on the role of Clipperton: "PremiumXL achieves operational excellence by deploying integrated processes from sourcing to selling. Clipperton's deep understanding of our industry and our culture has helped us immensely to find the best strategic partner for us."
Stéphane Valorge, managing partner at Clipperton, stated: "We are thrilled to have advised PremiumXL in this transaction and we are convinced that Verdane will be the right partner to help PremiumXL achieve its visions. This transaction is further testament to Clipperton's broad understanding of the e-commerce industry in Europe."
Deal focal points & rationale
PremiumXL relaunched its own web shop in 2021 and will leverage this channel to further drive growth in existing and new markets. PremiumXL intends to accelerate the growth of its web shop sales by launching localized web shops in other European markets, while at the same time continuing to sell through leading marketplaces. The company plans to grow its revenues beyond €60m in 2021.
Verdane will own a majority stake in PremiumXL following the transaction. The investment was made by Verdane's €540m Edda II fund, which closed at its €540m hard cap in January 2021.
This transaction highlights…
Deal team 
Click here for a list of our recent transactions.
About Clipperton                 
Clipperton is a leading investment bank dedicated to technology and growth companies: we provide strategic and financial advisory to entrepreneurs, corporates and top-tier investors in Europe willing to execute transactions such as strategic M&A, private equity transactions and private placements. Founded in 2003 and with offices in Paris, London, Berlin, Munich, New York and Beijing, Clipperton has completed over 300 M&A and private placement transactions with fast-growing technology start-ups, blue-chip corporates and renowned financial investors.