Solem, a leader in B2B IoT solutions tailored to the telecare, environment and home equipment markets, is acquired by Quilvest Capital Partners, with the support and re-investment of Solem CEO Frédéric Comte.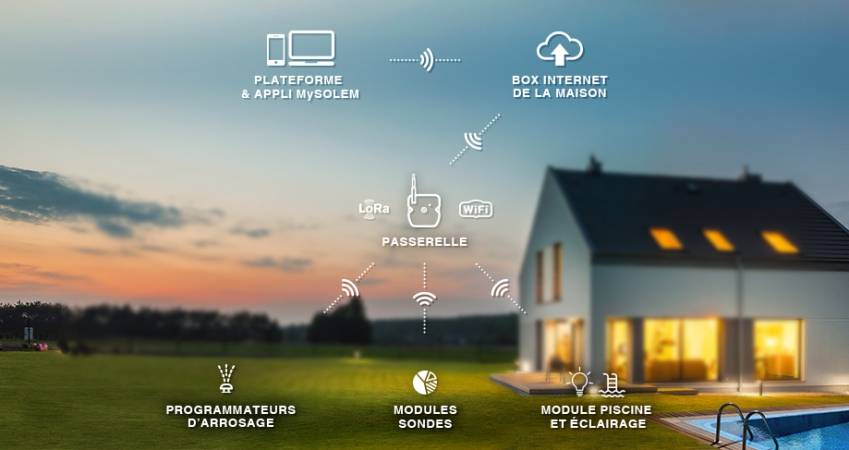 Clipperton acted as the exclusive advisor to Solem's shareholders on its sale to Quilvest Capital Partners. Quilvest will acquire a majority stake from reference shareholders MBO & Co and Altur Investissement. Frédéric Comte, CEO of the Group, is investing in the transaction alongside Quilvest, and Bpifrance also acquires a minority stake.
Solem is specialized in the development and industrialization of IoT solutions for three markets: telecare for seniors, irrigation and pool professionals. With more than 30 years of experience and operations in several international markets, Solem is at the forefront of innovation and industrialization thanks to its strong development and engineering teams.

Under Frederic Comte's leadership and with MBO & Co support, Solem has transitioned from its historical role as an electronics subcontractor to become a multi-specialist leader with recognized own brands.

The new strategic plan focuses on accelerating growth in the rapidly expanding French, European and global markets. Solem's momentum is driven by strong societal tailwinds such as the well-being of the elderly, more sustainable water management, and more efficient and therefore more environmentally-friendly agriculture. 
Deal highlights & rationale 
Solem will accelerate its momentum in its rapidly growing global application markets driven by positive societal trends. Solem will be able to capitalize on these societal trends with its innovative product portfolio and the new partnership with Quilvest Capital Partners.

Quilvest intends to continue to support this growth both organically and through external growth. Thomas Vatier, Partner at Quilvest Capital Partners, commented: "

We were impressed by Frédéric Comte's vision and the remarkable work he has done in recent years to position Solem as one of the leaders in France and Europe in its niche markets. Our goal is to intensify the company's development by strengthening its offering both organically and through external growth.

"
Clipperton's role 
Clipperton acted as the exclusive advisor of Solem's shareholders in this transaction.

Frédéric Comte, President of Solem, commented on the role of Clipperton:

"Over the last few months, we have been looking for the most adaque new financial partner for our envisioned development strategy. Clipperton's ability to understand our market as well as our ambitions has been decisive to help us find the right partner for our next growth phase."

This new deal underlines Clipperton's expertise in successfully managing LBO transactions for innovative companies, advising 7 buy-out transactions since Jan. 2021:
Deal team  
Click here for a list of our recent transactions.
About Clipperton
Clipperton is a leading investment bank dedicated to technology and growth companies. We provide strategic and financial advisory to entrepreneurs, corporates, and top-tier investors in Europe willing to execute transactions such as strategic M&A, private equity transactions and private placements. Founded in 2003 and with offices in Paris, London, Berlin, Munich, New York and Beijing, Clipperton has completed over 300 M&A and private placement transactions with fast-growing technology start-ups, blue-chip corporates and renowned financial investors.