As we all feared at the end of 2022, we saw a confirmation firsthand in H1 2023 that inflation and rising rates, among other phenomenons, put an end to the rather extraordinary post-Covid surge in dealmaking, setting up a challenging period ahead. The tech sector was not immune to this drastic change of dynamic, with both number and value of deals getting back to 2019 levels. But despite the overall slowdown, some sectors within the tech space (think cybersecurity, ESG, digital health, software overall, etc.) remain highly courted and the best companies already adapted to the new world (for instance arbitraging foreseeable profit over hyper growth) were able to pull it off with excellent terms. As such we were happy to experience a very busy first half of the year and to assist numerous clients for successful transactions all over Europe for a total deal value of around €1.9bn.
In H1 2023, Clipperton advised on 15 transactions overall, including 9 M&A transactions, involving strategic acquirers and private equity funds, such as Smartlook's sale to Cisco (customer journey SaaS platform), the €300m+ majority stake sale of Equativ to Bridgepoint Development Capital by Capital Croissance and Adelie (AdTech), Monnoyeur and its subsidiary Arkance's acquisition of VinZero (Construction x Software), and Gandi's sale to Total Webhosting Solutions, forming Your.Online (Domain Names & Hosting Provider).
Clipperton further advised on 6 fundraisings for a total investment of around a quarter of a billion euros, enabling European tech trailblazers such as Welcome to the Jungle (HR Tech – €50m fundraising), Exotrail (Space Tech – €51m fundraising), Taurus (Fintech/blockchain – €58m fundraising), and Ringover (CCaS – €20m fundraising) to secure funds for growth acceleration.
Looking ahead to the second half of 2023, we have a cautiously optimistic outlook due to positive market trends we are currently seeing, including an increase in financial sponsors actively on the look for buy-and-build strategies, a rise in strategic acquirers' activity, and a continued growth in available funds in the private equity and venture capital market.
To learn more about the tech deals which Clipperton has advised across Europe, click here. To get insights into the DACH tech financing landscape, you can dowload our semestrial report here.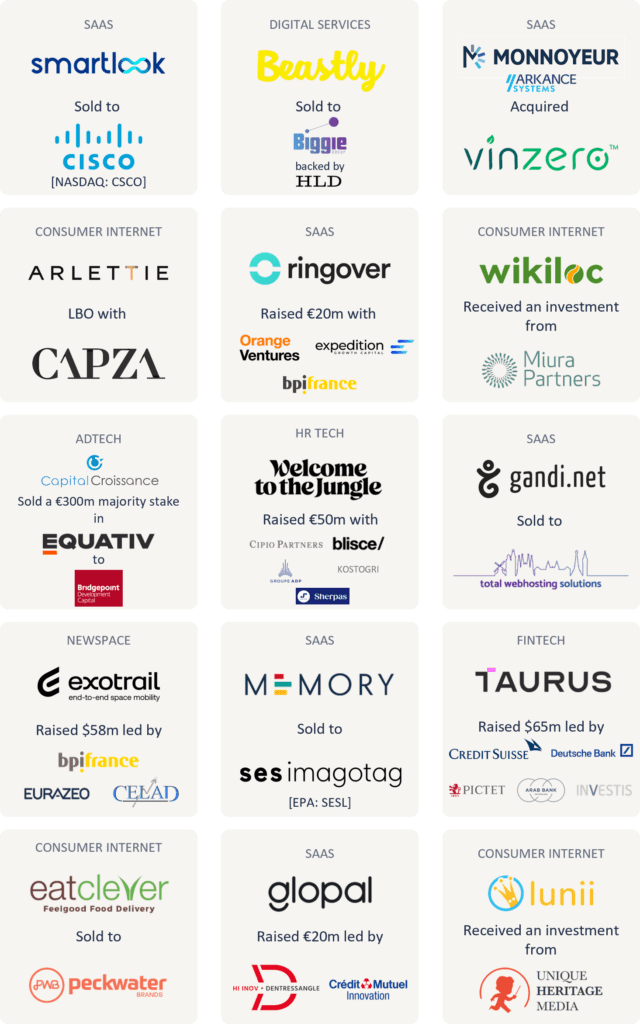 Gold Trophy for Best Tech Bankers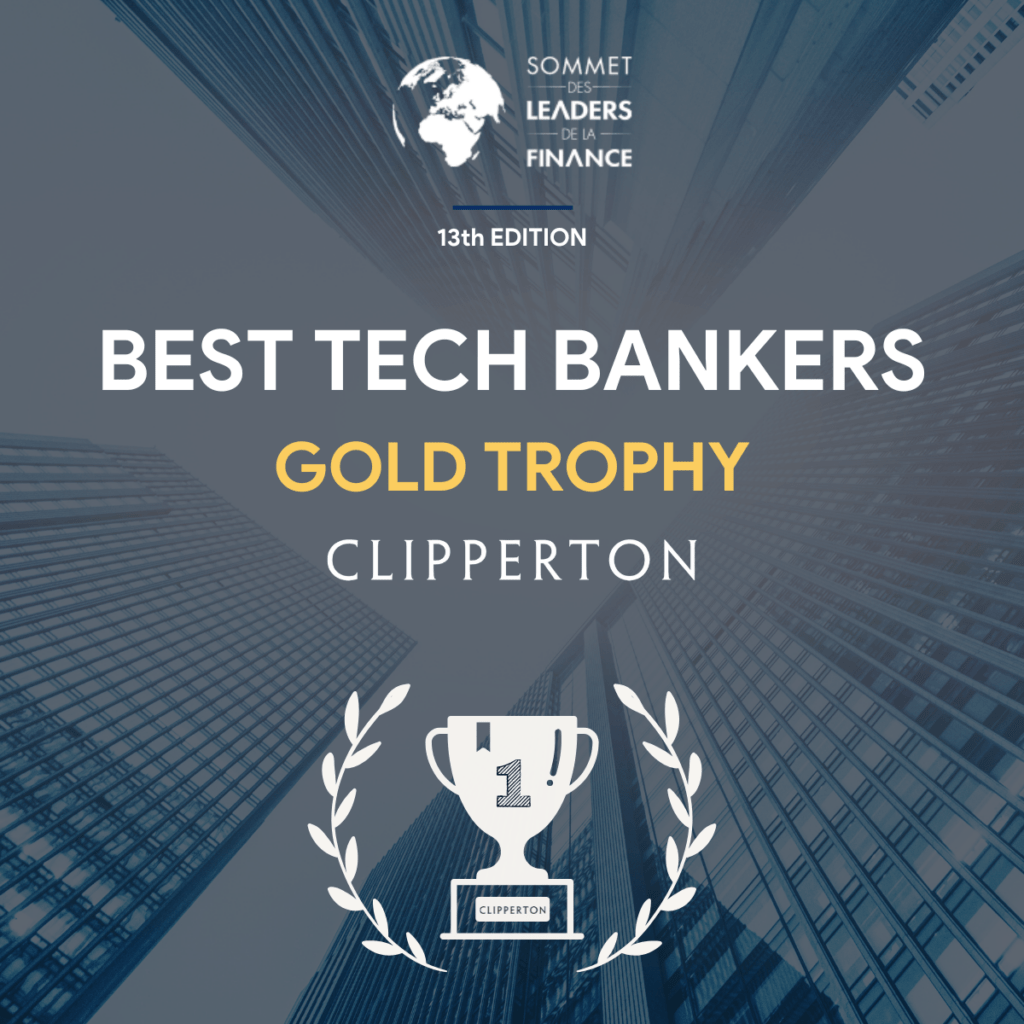 We are very proud to have received the Golden Award for Best Tech Bankers in France at the 13th edition of the Sommet des Leaders de la Finance, organized by Leaders League.
For 20 years, we have been committed to supporting our clients throughout their growth cycles and have been upholding the values we hold dear: passion for tech, intellectual discipline & integrity, entrepreneurial spirit, and caring. A big thank you to our clients, partners, and friends for your trust and to all our teams for their professionalism and dedication.
Partner Promotions
Olivier Combaudou, Andreas Hering and Martin Vielle were welcomed to the firm's partnership. Clipperton's leadership team is now composed of 10 Partners and over 50 experienced professionals based out of Paris, Berlin and Munich.
Munich Office Opening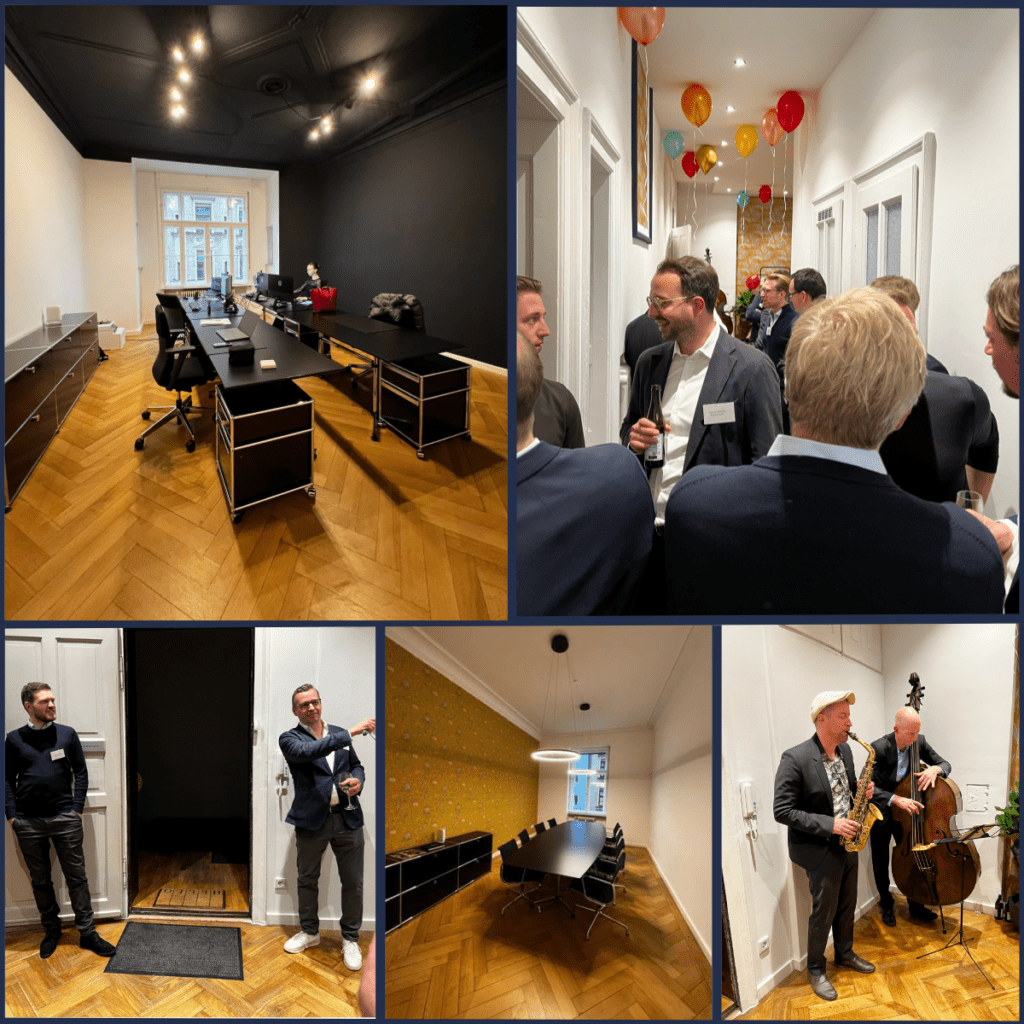 Our team in Munich is growing steadily and it recently moved into new beautiful offices.
In May, the Munich team hosted a housewarming event to properly open and celebrate the move into the office space.
You can now find us at: Sternstraße 21, 80538 München
We would be very happy to welcome you if you ever wish to drop by for a coffee, or to simply say hi!
Clipperton's purposeful start into 2023
A couple of months ago, Clipperton launched a CSR initiative (through the platform NooS), where we partnered up with the three associations SOS Villages d'Enfants, Chams-NGO, and Earthship Sisters to support their respective projects. We invite you to check out this page for more information on the impact of this initiative, and to learn more about our commitments.