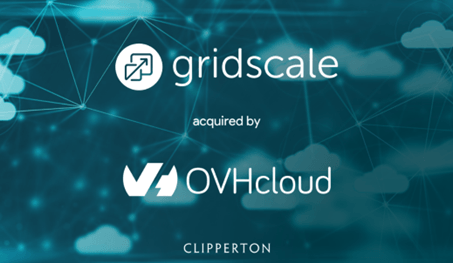 Clipperton acted as sole financial advisor to gridscale, the leading German platform provider for hyperconverged infrastructures, and its founders and shareholders – including Endeit, HTGF and EnBW New Ventures – on its sale to OVHcloud.
With its market-leading hyperconverged infrastructure PaaS solution, gridscale will add mission-critical capabilities to OVHcloud's public cloud business while further accelerating its pan-European growth trajectory.
This deal illustrates Clipperton's strong track record in executing transactions on behalf of European infrastructure software companies with strategic acquirers – including Smartlook's recent sale to Cisco, Gandi's recent sale to Total Webhosting Solutions and Dan.com's recent sale to GoDaddy.
The acquisition marks the fourth transaction in 2023 that has been led by Clipperton's German team.
Our Client
Founded in 2014, gridscale has emerged as a leading platform for hyperconverged infrastructures and data-sovereign European public cloud solutions.
With its team of more than 50 cloud experts, gridscale has built a uniquely powerful software platform to manage and run hyperconverged cloud infrastructures; this platform is provided as a software to large-scale data center providers and as a public cloud service 'Made in Germany' to European enterprise and managed services clients.
The company is based in Cologne and led by its founding team.
 gridscale x OVHcloud: Deal Rationale
OVHcloud is the leading European cloud provider, operating 450,000 servers in 37 data centers on four continents, serving 1.6 million clients across 140 countries.
Through the deployment of gridscale's hyperconverged infrastructure platform, OVHcloud will gain a significant competitive advantage in the public cloud market and grow in a more agile and flexible way while having better control of its investments.
For gridscale, this transaction will result in a faster and broader development, an acceleration of its time-to-market cycles, and a vast expansion of its geographical footprint.
The transaction is expected to close at the beginning of OVHcloud's 2024 financial year and will have no impact on the 2023 financial year.
Clipperton's track record in advising European cloud infrastructure champions
Clipperton acted as sole sell-side financial advisor to gridscale, its founders and shareholders on this transaction through a holistic and competitive M&A process.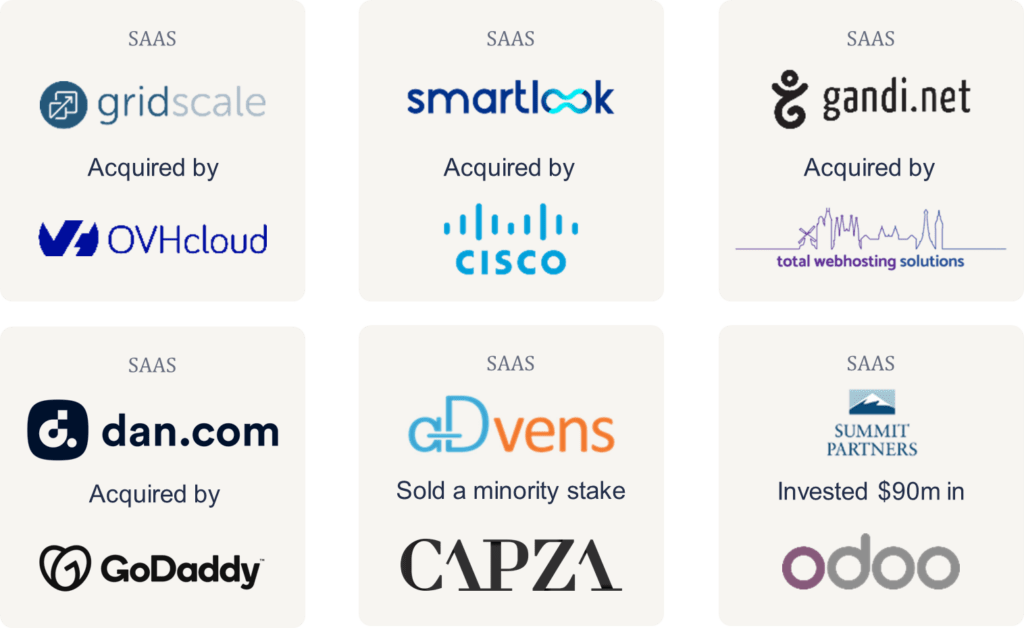 Deal Team
Read the German press release here.
About Clipperton 
Clipperton is a leading investment bank dedicated to technology and growth companies. We provide strategic and financial advisory to entrepreneurs, corporates, and top-tier investors in Europe willing to execute transactions such as strategic M&A, private equity transactions, and private placements. Founded in 2003 and with offices in Paris, Berlin, Munich, London, New York, and Beijing, Clipperton has completed over 400 M&A and private placement transactions with fast-growing technology start-ups, blue-chip corporates, and renowned financial investors.