Building the next European e-commerce fulfillment champion: Clipperton acted as sole financial advisor to Cubyn on a €35m growth investment aiming to establish the company as the clear leader in the booming European e-commerce fulfillment sector.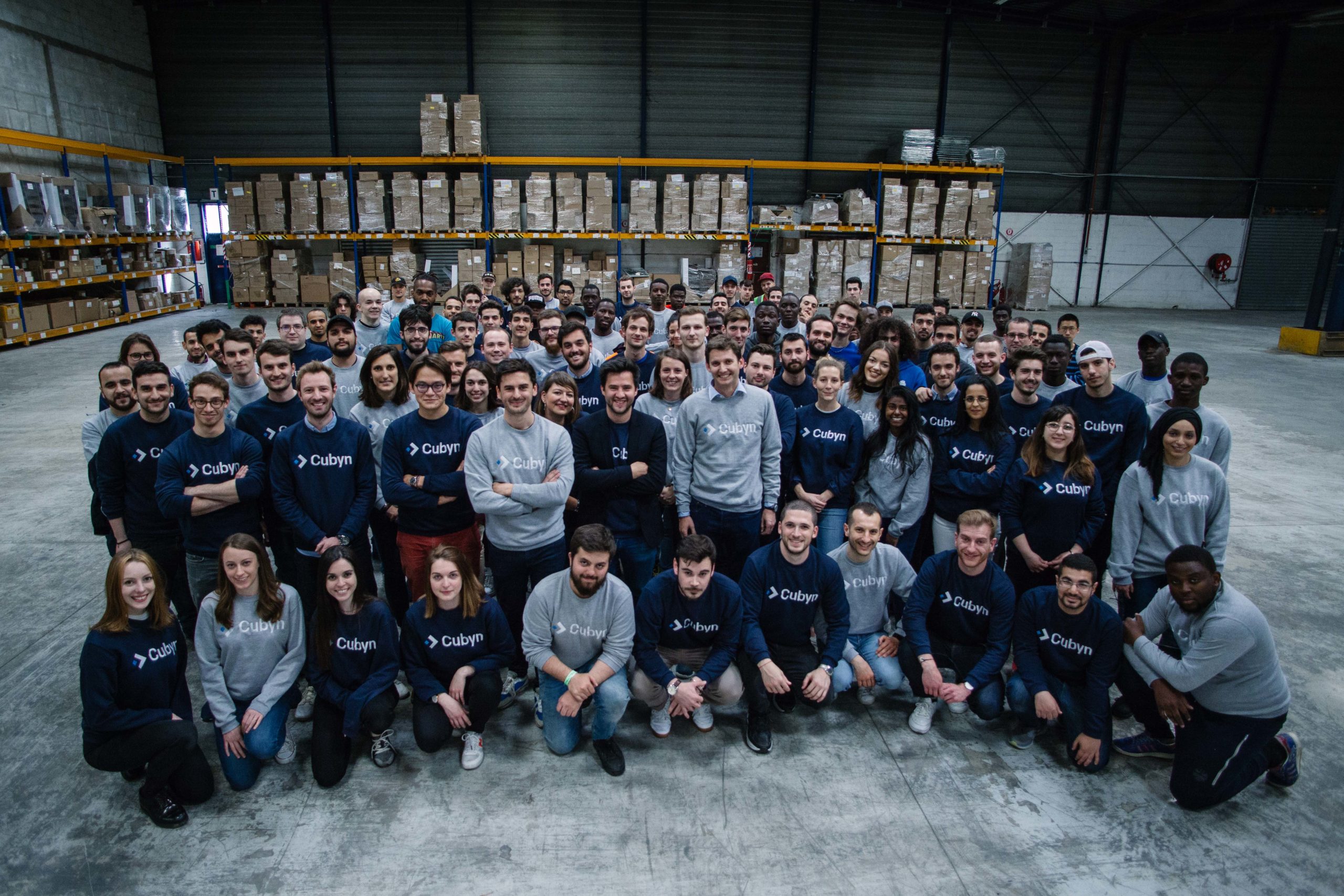 Cubyn is a one-stop-shop for all e-merchants logistics needs, from managing inventory to shipping orders, solving issues, reconciling invoices and analyzing performance.
The company sets out to challenge logistics incumbents in the booming e-commerce logistics market and offers e-merchants cost effective and technology-driven fulfillment services.
With a total of €55m in funding, Cubyn is the uncontested market leader in the booming European e-commerce fulfillment sector.
This transaction confirms Clipperton's unique expertise in the e-commerce and logistics field (previous transactions including Glovo, Quitoque, Potager City, Boxtal, Foodchéri, Rue du Commerce, Top Achat, etc.).
This is further testament to Clipperton's ability to build long-term relationships with its customers, following a series of repeated collaborations in the past 12 months (Sendinblue, Withings, Gastrofix,  Smart, etc.).
Our client
Founded in 2014 by Adrien Fernandez-Baca and Mathieu Lemaire, Cubyn made a remarkable strategic entry into the massive and highly fragmented €500B e-commerce fulfillment market in Q3 2019.
The company has successfully built the best proprietary technology to streamline merchant logistics, ranging from web apps to advanced optimization through algorithm and warehouse robotics. Cubyn's unique technology stack enables the company to operate a fully integrated fulfillment solution at a fraction of the industry standard cost.
This strategic move allowed the company to grow its Gross Merchandise Value from €30m to €250m in 2020 in its first full year of operations. Cubyn has also attracted major marketplaces such as Back Market, Rakuten, Mirakl, Fnac-Darty, as well as leading e-commerce players like Fittrack and Chef Club.
Since inception, Cubyn has processed over 5 million shipments from its warehouse in Paris, reducing e-merchants logistics and transportation costs by more than 30%.
Cubyn is currently employing 85 people and will double its team size in 2021 with hires in sales, tech, data, robotics, and product.
Deal highlights & rationale
Cubyn will further accelerate its growth to consolidate its position as the European reference for e-commerce logistics and fulfillment.
Thanks to this new funding, Cubyn will further deploy its operations in Europe (Spain, Portugal, Italy, United Kingdom & Germany). It also plans to increase its automation capabilities with the opening of a 25,000 sqm automated facility in the Paris area.
The financing round is led by Eurazeo and Bpifrance Large Venture with participations from First Bridge Venture and Fuse Venture Partners.
Existing investors (DN Capital, 360 Capital, Bpifrance Smart Cities fund and BNPP Developpement) also participated in this funding.
Clipperton's role
Clipperton confirms its role as a long-term advisor for Cubyn after advising the company in its $7m Series A round led by DN Capital in 2017.
Adrien Fernandez-Baca, co-founder and CEO of Cubyn, commented on the role of Clipperton: "We have been advised by Clipperton on two of our most strategic growth rounds. The team's acute understanding of our processes, our industry and its challenges has helped us immensely to structure this new financing round and to find the best possible investors for the company."
Antoine Ganancia, Partner of Clipperton, said: "With this new private placement, Cubyn will have the resources to establish itself as a clear European category leader in the e-commerce fulfillment sector. We are proud to have participated in supporting the next phase of the company's growth and are looking forward to see Cubyn achieve its ambitious vision."
Deal team and enquiries
For enquiries, please contact:
Click here to access the German press release.
Click here for a list of our recent transactions.
About Clipperton                 
Clipperton is a leading investment bank dedicated to technology and growth companies: we provide strategic and financial advisory to entrepreneurs, corporates and top-tier investors in Europe willing to execute transactions such as strategic M&A, private equity transactions and private placements. Founded in 2003 and with offices in Paris, London, Berlin, Munich, New York and Beijing, Clipperton has completed over 300 M&A and private placement transactions with fast-growing technology start-ups, blue-chip corporates and renowned financial investors.